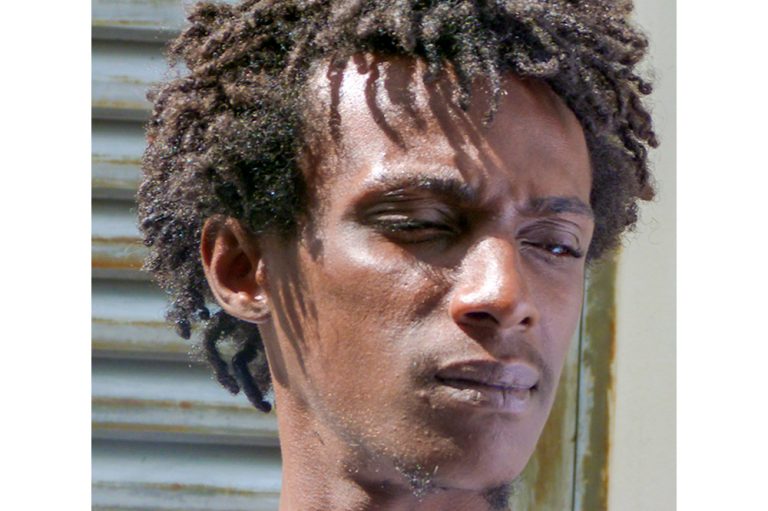 From the Courts
November 20, 2020
Man doubles down on prison sentence
After stealing $4000 and other items in a bag belonging to a vendor, a 29-year-old is headed to prison for 12 months which is in addition to another 12 months' jail term activated from a previous offence.
On Monday, November 16, Kamal Small admitted to the Kingstown Magistrate's Court that he stole a bag from Elizabeth McDowall of Rillan Hill, a vendor usually stationed outside of Randy's supermarket.
This bag, containing a cell phone, radio, notebooks and EC$4000 in cash was snatched at Lower Bay Street on October 31 at about 11 pm.
The vendor had placed the bag on a table before going to speak to someone else. She saw Small walking towards the table, and kept him under observation. McDowall then began to move back towards the table and her bag, but the defendant snatched it up and ran. She pursued the thief but was unsuccessful in catching him.
The matter was later reported to the police, and investigations carried out.
This Tuesday, Small informed Senior Magistrate Rickie Burnett that he works every other day and is paid $40 a day. The Vermont resident said that his mother is alive, but does not work.
The magistrate noted that the defendant had left Vermont to come to Kingstown after 11pm "and you got in contact with this lady, a vendor, who is hustling, as we call it, to make ends meet and to survive, that's her job. That's hard work you know?"
The defendant agreed.
"…And a big young man like you, age 29, stole her bag," he said, "with $4000 in it, and a phone…"
None of the items were recovered.
He asked Small how much money he had in his pocket, to which he replied that he had $50.
"How much money you have in the bank or the credit union?" the magistrate asked him, and he responded, "Well I never join a bank before my honour."
Burnett said that this is the point that he was making, that Small took the vendor's $4000 and that he cannot pay her back this sum, thereby returning her to the position she was in before the offence.
The defendant informed that he is working.
However, the defendant had received a suspended sentence from a magistrate on October 21 of this year, after being convicted of a wounding incident in Vermont. Therefore, at that time, Small had been given a jail sentence of 12 months, but this was suspended to be activated should he commit another offence in a given time. The defendant had committed this theft 10 days after receiving the suspended sentence, and therefore the jail sentence allotted for the wounding offence was activated.
Therefore, whether or not Small was working, he would be spending the next 12 months in prison, and not able to earn any money.
Burnett commented "I don't like this (the crime). Those vendors that work in the market, that's a lot of hard work you know. Sometimes they … go whole day, can't even make $100."
"Clearly this woman is saving up her money, in her bag, to eventually go and bank it. I don't like this one at all," he also stated.
Prosecutor Sergeant Renwick Cato expressed that he didn't believe it was by chance Small walked and discovered the bag.
"No, he knew," the magistrate said.
In 2019, Small was sent to prison for seven months for attempted theft. The judicial officer observed that the defendant had been incarcerated about three times in the past.
"…That's the thing, you came out of prison, not employed, so what did he do? Take it from somebody else," Burnett contemplated. "That's a part of the problem as well. When they are released from jail, they can't fit back in because no one wants to employ them because they have that stigma attached to them."
They return to prison, are released, and return again, in a cycle.
After weighing the aggravating factors, including that no items were recovered, such as "$4000 from a poor vendor", the magistrate decided that the Vermont resident should also receive a 12-month incarceration term for this offence.
The two 12-month sentences will run consecutively.