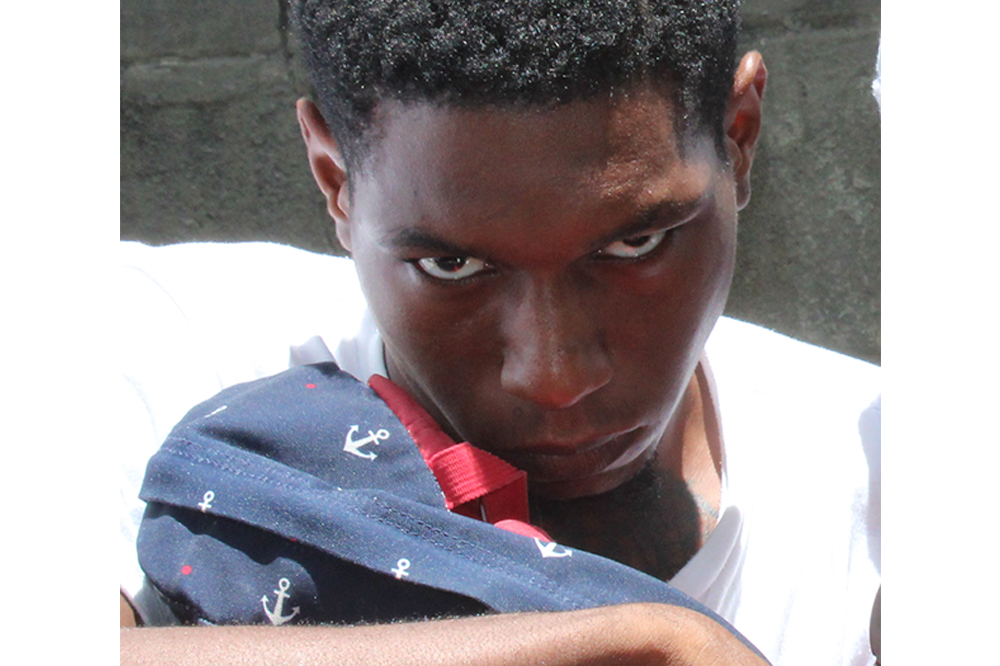 From the Courts
September 11, 2020
More firearm related charges for Ratho Mill teen
A 19-year-old on three firearm related charges has been denied bail as he allegedly committed these offences while being accused of two other counts of armed robbery.
Rolando Cato of Ratho Mill was arrested and charged on September 4, and brought to the Serious Offences Court (SOC) this Monday, September 7.
He faces charges that he did on September 4, at Redemption Sharpes, unlawfully discharge a loaded firearm in a public place within 100 yards of the public road, that he had one .38 bullet without a license, as well as an illegal firearm (make and serial number unknown).
The investigations have revealed that the alleged incident occurred at around 9:50 am last Friday.
When he appeared before Chief Magistrate Rechanne Browne, Cato entered not guilty pleas to the three charges.
However, Senior Prosecutor Adolphus Delplesche made an objection to his receiving bail, saying that he has two matters pending before the SOC.
On February 16, 2019, in Villa, Cato allegedly robbed a 20-year-old cashier of Peruvian Vale at gunpoint, and stole a quantity of items valued at $5800. In this incident, he also allegedly robbed a 20-year-old North Union resident, stealing a quantity of items valued at $1073.
"And here he is again before this court, another firearm involved offence," the prosecution commented, "albeit allegations, but the law allows prosecution to make an objection" on certain bases, he noted.
He concluded that he, in conjunction with the investigators, are objecting to bail at that juncture, but that he has urged the investigator to keep apace, and get the matter going.
The chief magistrate noted that although they are allegations, she cannot overlook the seriousness of the offences either. She denied bail, but told Cato that he may still apply to a higher court.
The matters were adjourned to October 12.