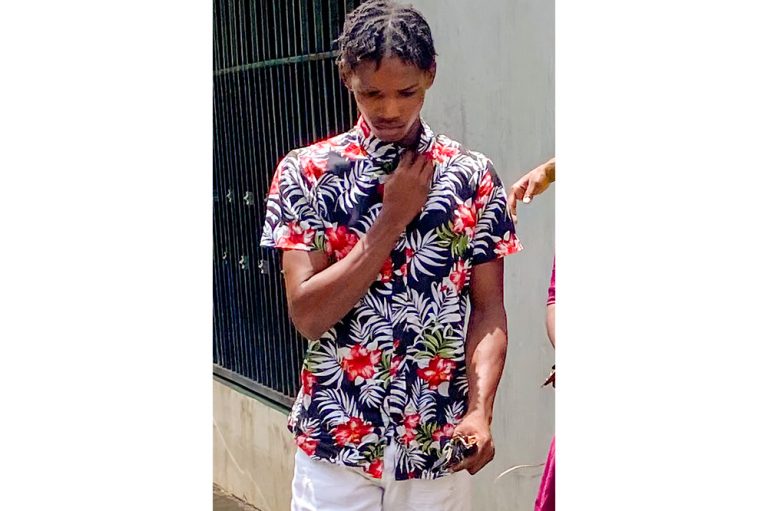 From the Courts
September 1, 2020
Ottley Hall man caught taking prohibited items into prison
Small bags of cannabis, cigarettes and tobacco concealed inside of Chow Mein destined for a prisoner, were intercepted by a prison officer last week.
Subsequently, yesterday, August 31, 20-year-old Ottley Hall resident Jamale Harry, who was caught taking prohibited articles into the prison, has been forced to pay for his folly.
At the Serious Offences Court, Harry admitted that he took the food to the prison, but said he did not search it to know what was in it. He seemed to indicate that someone had asked him for a favour.
The police have established that on August 27, a prison officer of over 15 years was working his 8 am to 4 pm shift at Her Majesty's Prison, Kingstown, when at about 11:45 am, Harry arrived at the main entrance gate.
The prison officer stationed there had a duty to search the items that civilians bring to the prison.
The 20-year-old said that he brought some food for an inmate, which was what was in the black plastic bag in his hand. The prison officer asked that the bag and food container be opened. Inside of the container was Chow Mein, and the prison officer then took the food and examined it closely, stirring it. This action allowed him to discover that there were transparent bags inside. When this was pointed out to Harry, he denied knowledge of them.
The matter was reported to the police, who came to the prison, where the food, contents, and Harry were handed over to them.
The 20-year-old defendant informed Chief Magistrate Rechanne Browne that he is an expectant father, and that he works hard every day to sell things.
Before the matter was stood down for his sentence to be considered, the magistrate warned him that the offence was a serious one.
When he returned, the defendant was told that what made the offence aggravating was the breach to national security, and to the security of the prison. Furthermore, the prohibited articles were very well concealed. Aggravating for him as an offender was that he had one previous conviction, but as it was not of a similar nature, this was not counted.
On the mitigating side, he is young and expressed some level of remorse and pleaded guilty at the first available opportunity, the magistrate commented.
She stated further that she did think that his youth and naivety were factors that were played on.
"After considering all those things I'm going to fine you $700," Browne told him, and that this was to be paid forthwith. If he did not succeed in paying this fine, Harry would have had to spend three months incarcerated.
The defendant indicated something when this fine was handed down, and the magistrate replied, "Same person who asked you to do the favour we (the court officers) could help you to call them."
It wasn't too long after court had finished that Harry walked out of court a free man with some companions by his side.