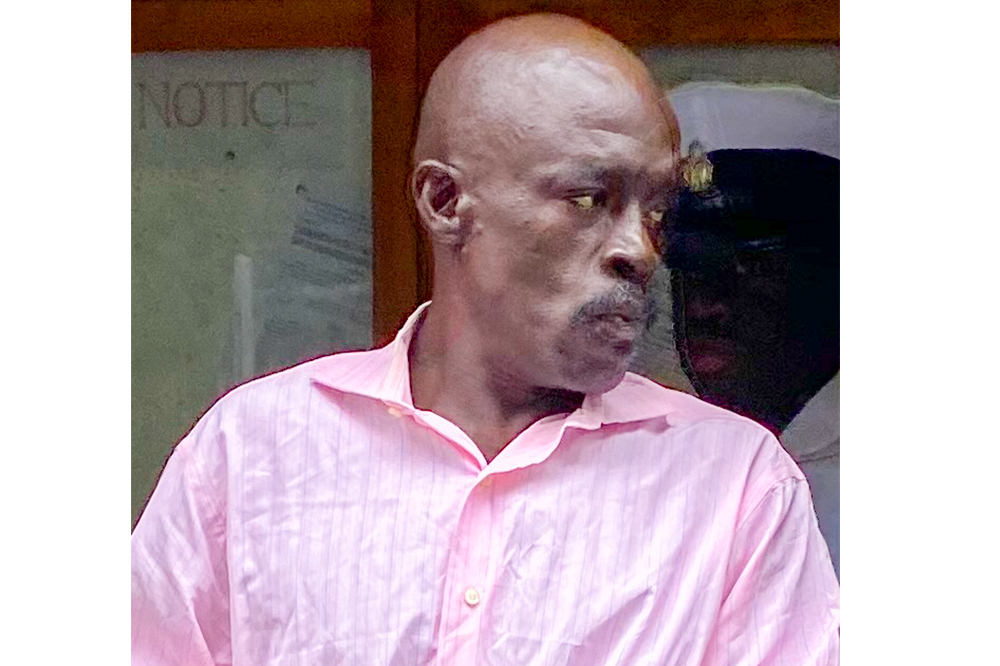 From the Courts
August 21, 2020
Farmer charged with attempted murder
A 45-year-old farmer is alleged to have attempted to murder a woman by beating her about her head with a stone.
Neville Jobe of Green Hill was charged for the offence on Monday, August 17, and brought before Chief Magistrate Rechanne Browne at the Serious Offences Court the following day.
It seems the accused now faces a long legal road ahead in which the courts will determine whether he, on August 11, at about 4 pm, with intent to commit the offence of murder on Jennielyn May, a 32-year-old domestic worker of Vermont, did an act which was more than merely preparatory to the commission of the offence.
Jobe has been granted bail in the sum of $30,000 with one surety, and he has been ordered to have no contact with May.
If he secures bail, Jobe must report to the Vermont police station every Monday and Thursday. Stop notices were placed against him at all ports of entry and exit, and his travel documents must be surrendered.
While Jobe may have been granted bail, no one came to stand as surety for him by the time he left the Serious Offences Court on Tuesday.
His matter is next scheduled for December 18.