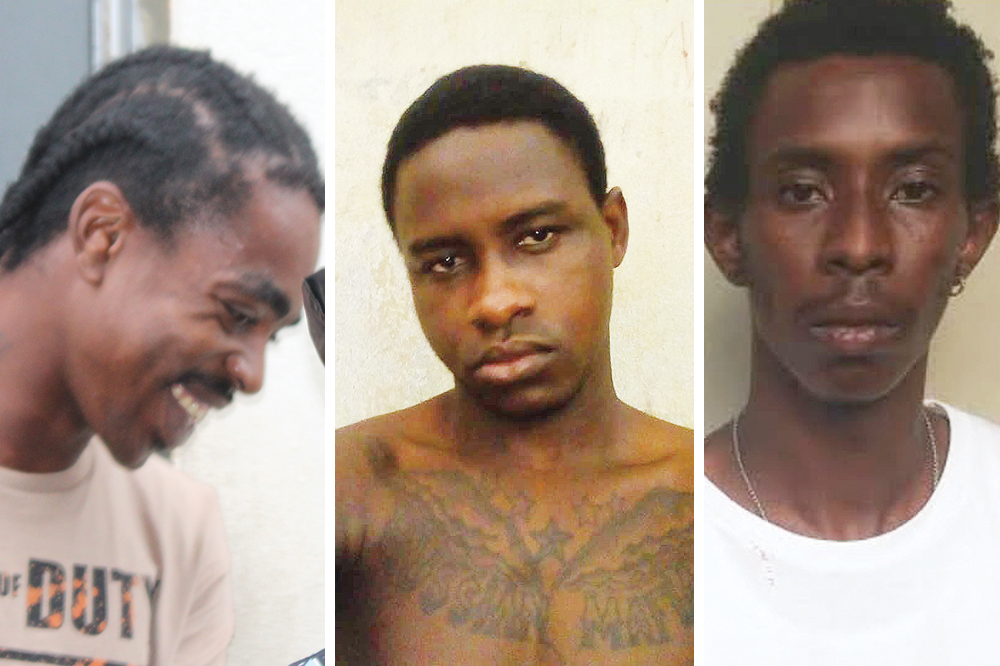 From the Courts
August 18, 2020
Bail set at $10,000 for trio charged with burglary and attempted burglary
Bail of $10,000 is now open to the trio charged with the alleged burglary and attempted burglary of a restaurant and supermarket in Peruvian Vale.
Jemark 'Parchnuts' Jackson, Quincy Boyde, and Romando 'Russian' Andrews returned to the Serious Offences Court yesterday, August 17, for bail review on the charges of attempted burglary, burglary, damage to property and possession of stolen goods.
Senior Prosecutor Adolphus Delplesche did not raise any further objections to their receiving bail and so Chief Magistrate Rechanne Browne set their bail at $10,000 with one surety.
They are placed on a nightly curfew, as requested by the prosecution, and must report to the Questelles police station every Monday and Friday.
Stop notices and the surrender of travel documents were also ordered.
The matters were transferred to the Biabou Magistrate's Court and adjourned to September 11.
Andrews, 29 years of Diamond/Peruvian Vale/Clare Valley, Jackson, 27 years of Campden Park, and Boyde, 26 years of Rillan Hill/Ottley Hall were first brought to court on Wednesday, August 12.
They were charged that they, between August 8 and 9, at Peruvian Vale, entered the 2-Go Restaurant at Peruvian Vale as trespassers, and stole one 42-inch Visio flat screen television, one 14-inch Visio flat screen television, a Celismart kettle, an ocean microwave, a cordless keyboard, an alarm siren and EC$150 in cash. Hazel-Ann Joseph of Arnos Vale was relieved of $7070 worth of items and cash.
Further, on the same date and in the same place the three are charged with attempting to break in to the Triple S Supermarket, and damaging one EC$1240 Aluminium door and two deadlocks worth EC$120, the property of Harmony Investment Ltd.
Jackson is also accused of having a hoe in his possession on August 9, reasonably suspected of being stolen or unlawfully obtained.
Andrews, who is represented by counsel Charmine Walters, and defendants Boyde and Jackson, unrepresented, have entered not guilty pleas.
They were being kept in prison since last Wednesday when the police put in objections to their bail for fear that exhibits that the police were closing in on would disappear if the three defendants were released.
While alleged burglars, Jackson, Andrews and Boyde are alive to face these charges put to them, one alleged burglar, Keithon James of Campden Park, was dealt a fatal wound that Sunday morning.
The 21-year-old James' death is said to have been caused by return fire from the police due to James shooting at them as he tried to escape.