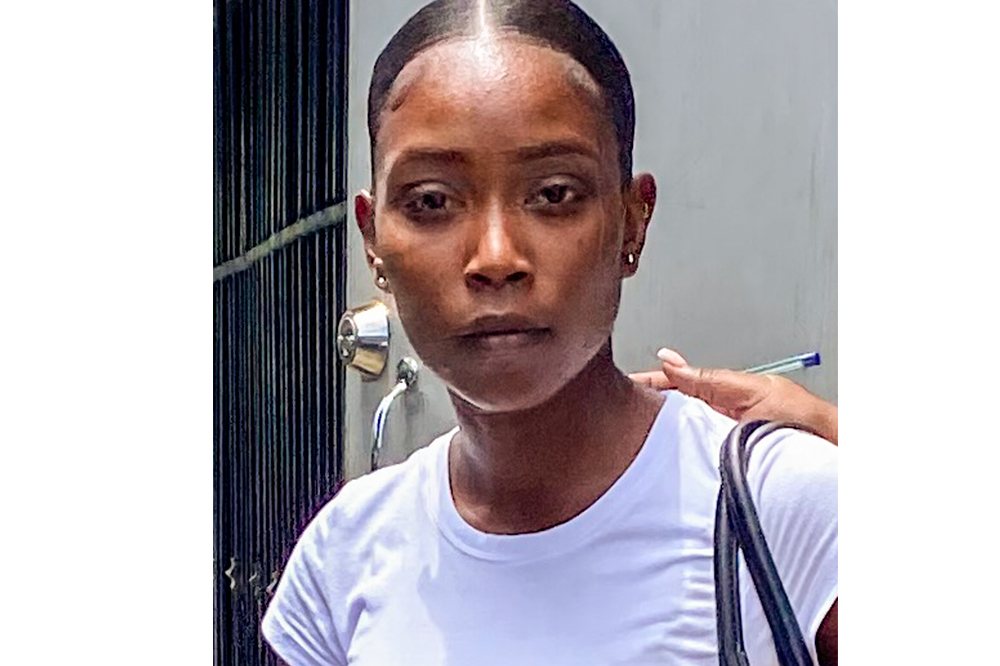 From the Courts
August 14, 2020
Suspended jail sentence for dishonest mum
Three thefts within eight days was not the limit of the dishonesty of one young mother, who also chose to lie about her identity to the police officer who arrested her.
With this act, she has secured herself a jail sentence of one month that will hang above her head for one month, as stipulated by the court.
While Cassy Bradshaw, a 23-year-old mother of an eight-month-old baby is presently free, in just two days her criminal record became very heavy.
For her most recent charge, Bradshaw was sentenced at the Serious Offences Court (SOC) on Tuesday, August 11.
Bradshaw was taken to the Criminal Investigations Department (CID) on August 7, which is the date of the most recent theft that she committed at Jax Enterprises Ltd, and the day that she was arrested after leaving the store with a number of items in her handbag.
At CID, when PC 989 McKenzie asked for her name and address, Bradshaw replied that she was "Cassandra Richards of Brighton/Enhams", and she signed a caution statement in the name of "Cassandra Richards".
However, at some point while she was in custody, the police got information that Cassandra Richards was not her name.
When Bradshaw's bag was checked, a receipt in the name of "Cassy Bradshaw" was discovered.
On Monday, Bradshaw gave a written statement admitting to the offence of giving a false name to a police officer and PC 831 Layne charged her.
When this charge was put to Bradshaw this Monday, Chief Magistrate Rechanne Browne remanded the young mother for one night before sentencing her on Tuesday.
Bradshaw was charged for giving a false name at around noon on Monday but earlier that morning the magistrate had already sentenced Bradshaw on three counts of theft.
The court heard that these thefts, which occurred at Jax Enterprises, began on July 31. Bradshaw was captured on CCTV footage removing one water bottle and a travel mug, together valued at $53, from boxes on the shelves and placing them in her handbag.
The second time, on August 6, Bradshaw became bolder, and removed one Huggies natural care wipes, two umbrellas, one hot and cold water bottle, two Pear soaps, nine Keywood Fairy Tale children's books, four Know Your Series children's books, two My First Smart Learning children's books, one My First Picture Books, one bible story book, one pink water bottle, total value $207.40. Once again she was captured on footage placing these items in her handbag.
Finally, on August 7, the head security recognized her face from the footage, and monitored Bradshaw while she was in the store. After travelling about the store with a trolley and placing items inside, she then took them out and put them on the showcase, put the trolley back, returned to the items, placed them under her left arm, walked to the second floor and then first floor, switched arms, and put the items into her handbag. She was stopped under the gallery outside the store.
On Monday she told the chief magistrate that she took the items to give to her baby. While the magistrate understood that may be so for some of the items, she said that some of the items were not baby products.
Nevertheless, most of the items were recovered, and so Bradshaw was ordered to compensate for the items stolen on July 31, which may have been used, and the missing pink water bottle that was never found, valued at $14. She must pay this money by today, August 14, or risk two months and one week in prison.
Further, she was placed on two bonds in the sum of $1500. If Bradshaw breaches the bond, she will pay this money forthwith or spend six months in prison.