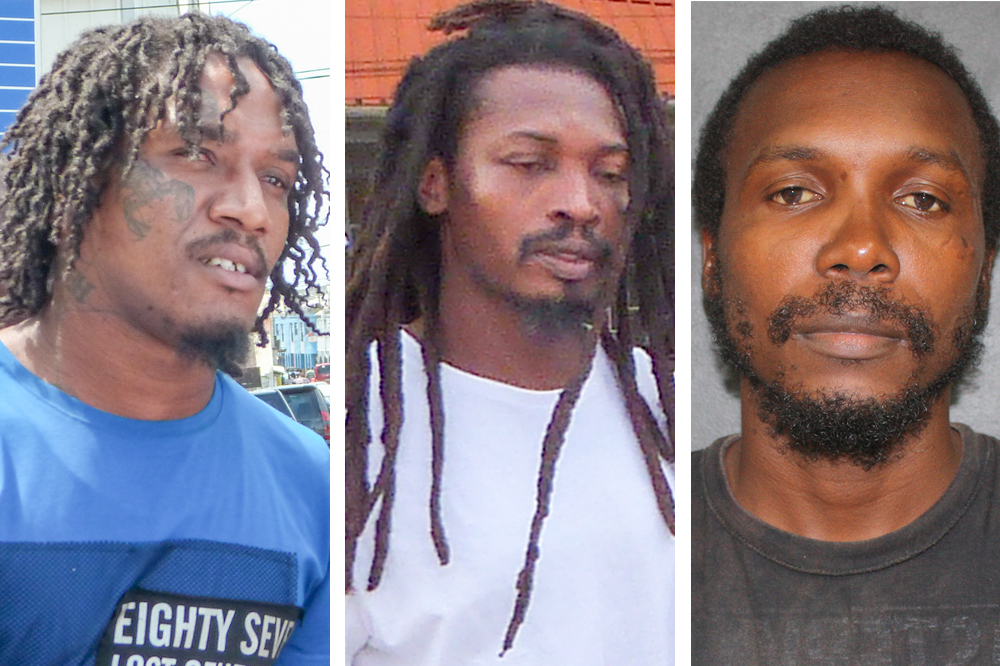 From the Courts
July 31, 2020
Three men to stand trial for murder of a security guard
FOR THE 2018 murder of a security guard, the magistrate's court has determined that there is sufficient evidence for a trial against three men to proceed.
Moreover, four men will stand trial for burglary of the building the deceased security guard was guarding at the time of his death.
The decision that a prima facie case for murder had been made out against Olrick 'Chucky' Hanson of Mayreau, Glenville Harry of Vermont, and Jerome Ollivierre of Mayreau was delivered by Senior Magistrate Rickie Burnett on Tuesday, July 28.
The magistrate had pondered on the evidence, and the no case submissions made by Hanson, and counsel for Harry, Vynnette Frederick, but chose to overrule these submissions.
Previously, Ollivierre, represented by Bruce Law Chambers, had conceded to the prosecution's case.
Therefore, at the next available assizes of the High Court, Hanson, Harry and Ollivierre will enter a plea to the charge that they, between August 31, and September 1, 2018, with malice aforethought, cause the death of 50-yearold security guard of Victoria Village: Rodney George.
Additionally, the senior magistrate ruled that these three, as well as suspended police officer Ettian Charles, have a case to answer for burglary.
Although Charles was also originally accused of the murder of the security guard, the prosecution had conceded to a no case submission made by his lawyer, Grant Connell, and he was discharged for that offence.
The accused men are charged that they did enter upon the premises of GEC Auto Supplies Ltd of Arnos Vale as trespassers, during which time they stole $2,000.74 in cash, the property of Gevandean Wilson of Villa/United States of America. The date for the alleged burglary is the same as that of the murder.
Furthermore, Hanson, Harry, and Charles, were charged alongside one Elroy Rogers of New Montrose, and Rocuan Robinson of Campden Park for a separate robbery and wounding that occurred on September 18.
For these matters none of the accused men had legal representation.
At the end of this preliminary inquiry on Tuesday, July 28, the accused men made no case submissions, and the Senior Prosecutor conceded to the submissions made by Harry and Robinson.
Therefore, for the armed robbery of Lisa Wilson of Brighton, during which a cash machine valued at $1600, as well as EC$630 and US$115 in cash, were allegedly stolen at gun point; Charles, Hanson and Rogers were committed to stand trial.
The magistrate also ruled that a prima facie case has been made out against Rogers, Hanson and Charles on the charge of the wounding of Grafton McDowall, who was allegedly hit over the head with a gun. Alongside these unresolved matters, the suspended police officer is also solely charged that he did, on September 17, 2018, have one Smith and Wesson .38 revolver and six rounds of .38 ammunition without a license.