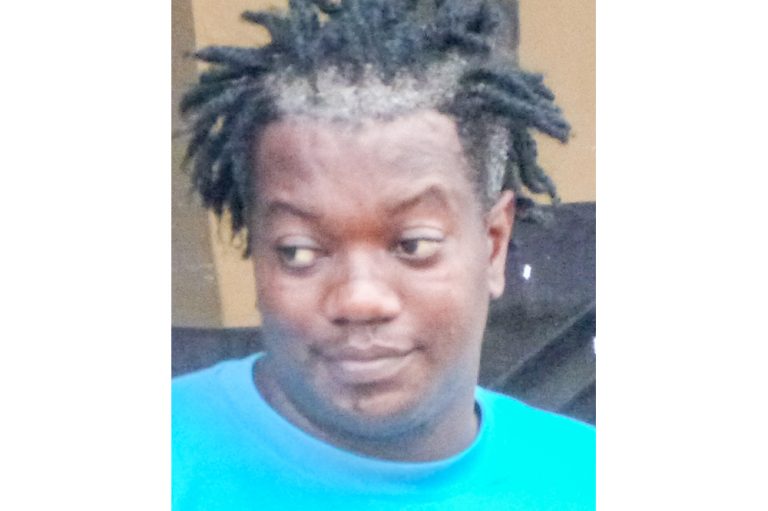 From the Courts
July 10, 2020
Suspended cop secures bail in absence of lawyer
One week after he was cleared of a murder charge, suspended police officer Ettian Charles was able to secure bail for his other charges.
Charles made his own application for bail at the Kingstown Magistrate's Court on Wednesday, July 8, in the absence of his lawyer, Grant Connell, who was engaged in the High Court.
Bail was granted in the sum of $25,000 with one surety for the offences that Charles currently faces. He is to report to the Spring Village police station every Monday and Friday, and his travel documents suspended.
The suspended police officer faces several charges including burglary of the GEC Auto Supplies Ltd of Arnos Vale, the armed robbery of Lisa Wilson of Brighton, the robbery of Dr Reisha Twana Browne-Caesar of Cedars, and the wounding of Grafton McDowall of Brighton.
These offences all took place on different dates, between August 31 and September 15, 2018.
Accused Glenville Harry of Vermont, Elroy Rogers of New Montrose, Rocuan Robinson of Campden Park, and Ulric "Chucky" Hanson of Sion Hill / Mayreau are charged along with Charles in the above offences.
Charles is also solely charged that he did, on September 17, have one Smith and Wesson .38 revolver and six rounds of .38 ammunition without a license.
In 2018, he was granted bail for these offences.
Last Wednesday, July 1, at the end of a preliminary inquiry, Charles was discharged on the accusation that he did, between August 31, and September 1, 2018, cause the death of security guard Rodney George of Victoria Village by an unlawful act.
His three co-accused, Hanson, Harry and Mayreau resident Jerome Ollivierre may still possibly face a jury for this offence.
July 8 was supposed to be the ruling for the no case submission made by Harry (represented by counsel Vynnette Frederick), and Hanson on the murder charge. It was also supposed to be the ruling on whether Charles, Ollivierre, Hanson and Harry should stand trial for burglary of GEC Auto Supplies Ltd. However, the lawyer for Charles could not attend.
Therefore, this was postponed until July 27.