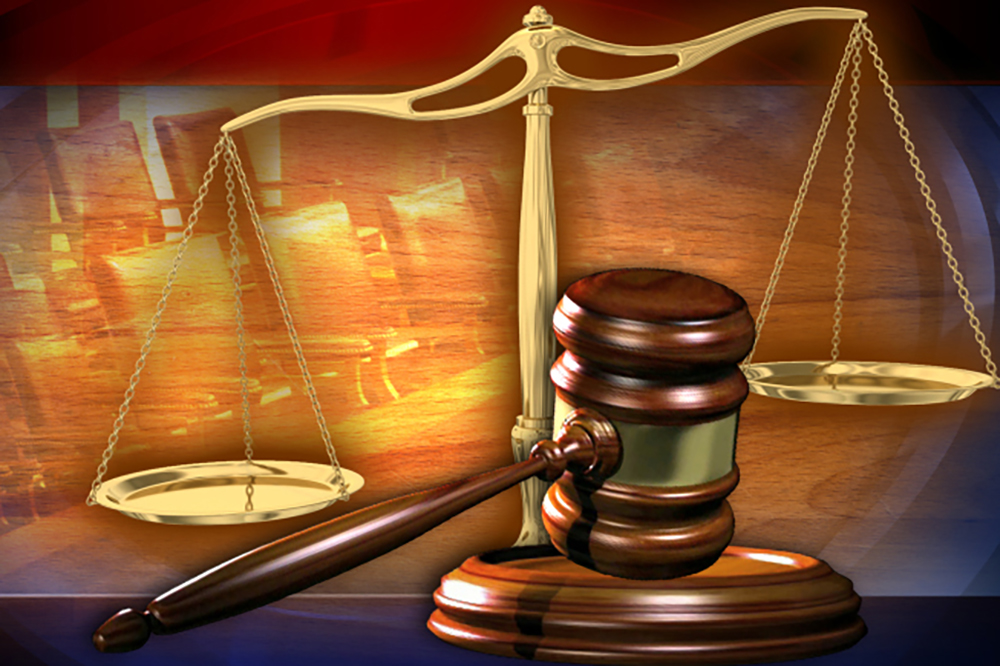 From the Courts
December 10, 2019
Police blunder allows Paul's Avenue man to walk free
A Paul's Avenue resident caught with Marijuana was reprimanded and discharged last Friday, after he was given a chance because of police error.
"That was a major slip," Chief Magistrate Rechanne Browne stated, referring to the actions of the police leading up to Seon Saunders' arrest for 121g of cannabis.
"It was a massive blunder. Massive!" Senior Prosecutor Adolphus Delplesche stated.
The court had heard that Saunders was met selling in a no vending area under Ace hardware in Kingstown on December 2, 10:15 p.m. The police picked Saunders up with several multi-coloured backpacks containing many items and took him into custody at the Criminal Investigations Department(CID). The Paul's Avenue resident was later discharged, but the bags kept for "security purposes."
On December 5, at 1 p.m., Saunders returned to the Police Station to collect his bags. However, before the bags were handed over the officer made checks in order to make a list of the items in the defendant's presence.
Inside of the bowels of a black and orange backpack, two black bags containing cannabis were found. "Officer ah weed for me smoke," Saunders apparently stated.
A meaty antecedent record was produced before the Serious Offences Court on December 6, but the crown indicated that despite this "if ever there was a case that requires mercy" his was it.
Delplesche continued that it was a typical case for a reprimand and discharge, and commented "he needs to be given a chance."
He said although Corporal Wright read the facts, he had to read them again, thinking "Is this really so?"
He revised that the bag was in police custody for three days, and the defendant was let go, and it's only when he came back and searched that the drugs were found inside.
"He deserves a chance. Seon you deserve a chance," he told the defendant.
The magistrate stated that her concern was that he left, and noted that the search should have been done "then and there." Although the defendant had the drug, she stated that she would not penalize him.
However, after reprimanding him, before Saunders could walk free, the magistrate warned "And don't go under the no vending area."