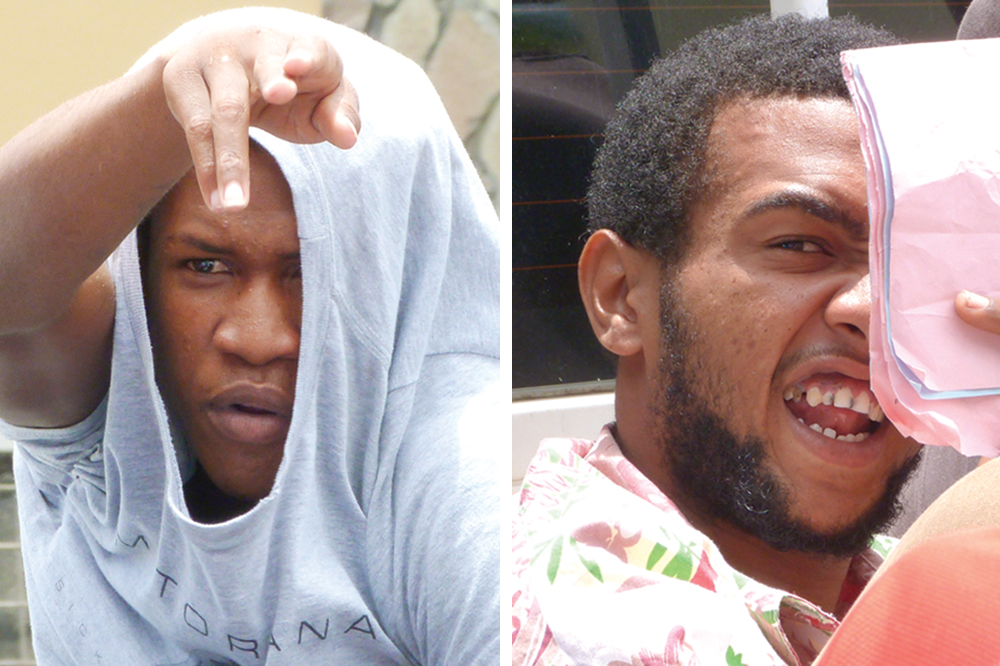 From the Courts
August 23, 2019
Three remanded on armed robbery, burglary charges
Three young men on aggravated burglary and armed robbery charges have been remanded as the police try to crack down on an upsurge of these crimes in the Calliaqua police district.
Michael Richards of Calliaqua, Jovanny Stephens and Shamol Williams of Diamond received multiple charges at the Kingstown Magistrate's Court this Monday.
Richards and Stephens were charged with the attempted burglary of the apartment of Lydia Tiawo of Prospect on August 15.
Stephens is further accused of entering the apartment of Tiawo between August 8 and 9 as a trespasser, and stealing one HP bag valued US$17, which contained one silver HP laptop, a charger valued US$48 and EC$1380 in cash. The total of the items, which belong to Tiawo, amount to US$497 and EC$1380.
Williams and Stephens were charged with, on July 26 in Diamond, armed with a gun, they robbed Jeff Morgan of Diamond of a white HP laptop valued EC$3000, a Samsung Galaxy Plus cellular phone worth EC$1000, as well as EC$500 in cash, and that at the time of so doing they put Morgan in fear of then and there being subjected to force. The duo is further accused of, on the same day, and place, entering the dwelling house of Morgan as a trespasser and having in their possession an offensive weapon, to wit a gun.
Richards is also charged that, on August 2, in Diamond, being armed with a gun he did rob Brenton Pope of Lauders of one pair of red headphones valued at EC$20, as well as EC$20 in cash, and when he did so he put Pope in fear of then and there being subjected to force. Richards is further accused of assaulting Pope causing him actual bodily harm.
Firstly, Senior Prosecutor Adolphus Delplesche objected to Stephens and Williams being allowed bail. He said that the information reaching him is that there is a "very serious and scary upsurge" of robberies and aggravated burglaries in the Calliaqua police district, which includes the Villa, Brighton, Diamond, and Arnos Vale areas. The prosecutor also informed that there are offences being investigated of which the men are of interest, and that the investigators are in the process of trying to recover exhibits, including the firearm used. If the defendants are released then the possibility that the investigation would be hindered is "very real", he explained.
Delplesche assured Senior Magistrate Rickie Burnett that he understood that the defendants could not be held in jail "ad infinitum," but that they were only asking for a little more time.
The defense attorney for Stephens, Samantha Robertson, indicated that given the information provided, she would not put up a resistance.
When Richards was called up, the Prosecution made similar submissions as he did in the case of Stephens and Williams.
The defendants were remanded until September 3, and their matters transferred to the Serious Offences Court.
On their way out of court the three men tried hiding their faces and there were repeated promises from at least one of them that they would rob the media personnel taking their pictures when
they "got out."