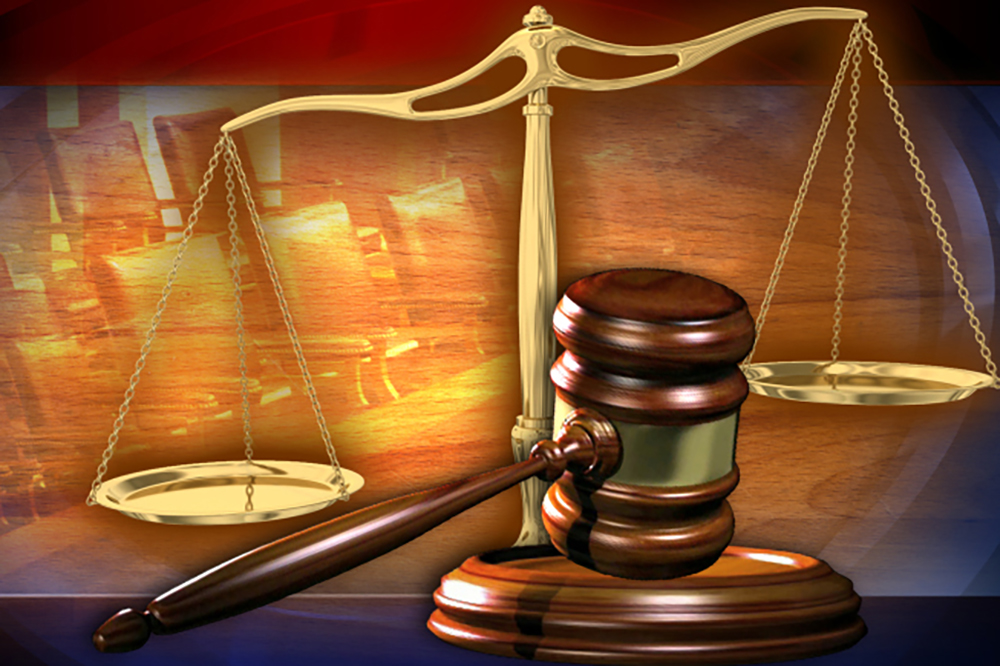 From the Courts
August 20, 2019
Chauffeur charged with causing death of Charles
A 54-year-old chauffeur has been charged with causing the death of labourer Glenroy 'Greggry' Charles, who died on the spot after being hit by a vehicle in Keartons, last month.
David 'Pepsi' Williams of Richmond Hill, was charged at the Kingstown Magistrate's Court last Friday that he did, on July 31, in Keartons, cause the death of Charles, 40 years, by driving dangerously.
Williams was not required to plea to the indictable charge, and Senior Magistrate Rickie Burnett allowed bail in the amount of $20,000 with one surety. Additionally, the accused must report to the Central Police Station(CPS) every Monday until the court case is concluded.
The matter was transferred and will next be called at the Serious Offences Court, September 3.
Charles, also known by the name of "Greggry", according to police reports issued after the accident, was said to have been walking on the left side of the road, but was blocked by cars parked along this side. He proceeded on the right side of the road, when a passing vehicle struck him, killing him on the spot.
The incident happened close to 11:30 p.m. on July 31.
Reports reaching SEARCHLIGHT after the tragedy indicated that the vehicle that hit "Greggry" was an Escudo, allegedly driven, but not owned, by Williams. The body is said to have come to a rest some distance away from the point of impact.
Adah 'Tama' Dorcas, sister to "Greggry", had indicated that she heard that the person driving the vehicle which strucked her brother was speeding and couldn't control it. Her brother is someone who liked to walk from place to place, she explained. On the morning in question he had travelled from Questelles where he lives, to Barrouallie and then Keartons. Although it is not certain why he went to Keartons, his sister says that he picks up bottles at functions such as the Wet Fete that they were hosting there on that night.