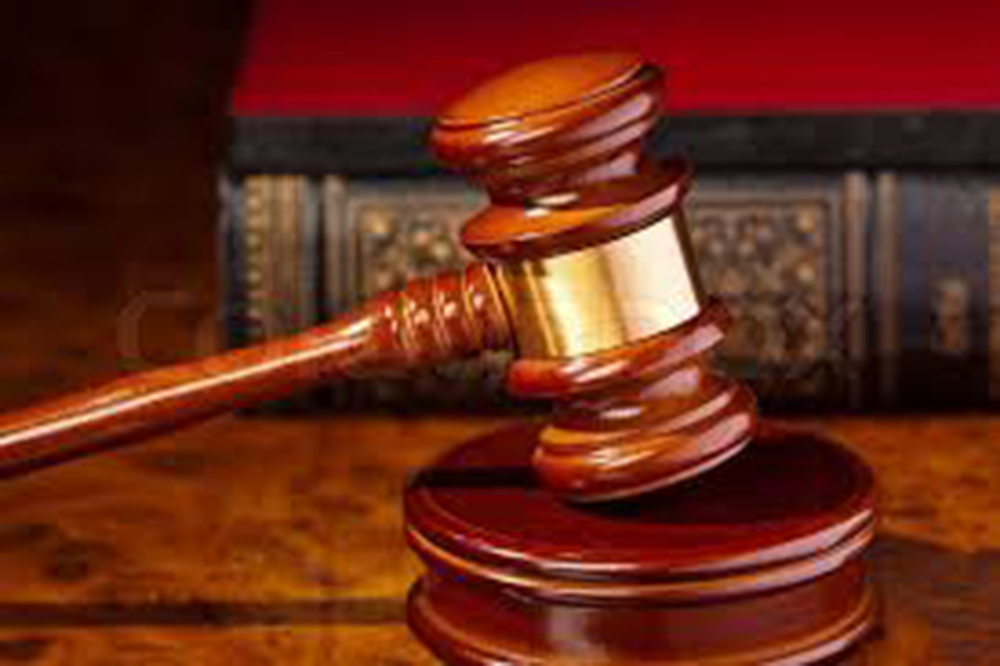 From the Courts
August 13, 2019
Senior Magistrate tells woman she embarrassed herself and her children
"You have embarrassed yourself and your children" the Senior Magistrate told an employee of Coreas Distribution Ltd., convicted for stealing items from Jax Enterprises Ltd yesterday.
Shevet Greene of Glen was said to have been wearing her Coreas uniform when she walked into Jax Enterprises Ltd last week, and stole two vacuum flasks, a water bottle, a travel set and five plastic bowls, valued at $70.50.
Greene was discovered in this crime after security guard Thomas O'Garro, following information received about two boxes on the shelf, checked the CCTV footage. The security guard discovered that on August 6, the defendant took the flasks from their boxes, and replaced the boxes on the shelf, and left with the flasks. O'Garro also observed her stealing other items from the shelf. They investigated and found out her name, then reported the matter to the police. The police found Greene at her workplace, and she was taken to the Criminal Investigations Department(CID).
Greene had no criminal record at the age of 34 years. She told Senior Magistrate Rickie Burnett that she was a mother to two children aged eight years and 16 months. Greene told Burnett that she has been working at Coreas for eight years.
"Why would you want to do this, explain to me your conduct, I don't know, tell me…," the magistrate asked the defendant as she leaned forward on the dock.
Greene blinked rapidly as she told Burnett that she was having financial burdens.
"Yes well you're not alone in that regard," the magistrate stated. "Most of us are, but we just smile as though the world is…you know…everything's fine," he told her, continuing, "But some of us choose not to do this, no matter the financial burden, because we understand the consequences of these things."
He told her to look at what she had done. "Coreas now may or may not employ you again because they may say that you cannot be trusted. You understand that? And that financial burden that you have is gonna be worse," he stated.
He commented that she had embarrassed her children and herself.
Senior Prosecutor Adolphus Delplesche could be heard commenting that it was "Very, very sad."
The final decision of the court was to place Greene on a bond for one year in the sum of $1000. If she breaches the bond she must pay $1000 forthwith or spend three months in prison.
"Make this the last time," the magistrate advised her.
It was also ordered that the items, all intact, be restored to Jax Enterprises Ltd.
[UPDATED on Sunday, August 18, 2019 at 12:54 pm to indicate that the Ms. Greene is/was an employee of Coreas Distribution Ltd., not Coreas Hazells Inc. as previously reported. During her appearance in court, it had been said that she was an employees of Coreas and was wearing that company's uniform when she was apprehended. We have also determined that she was not apprehended at Coreas City Store as stated in court and previously reported.]