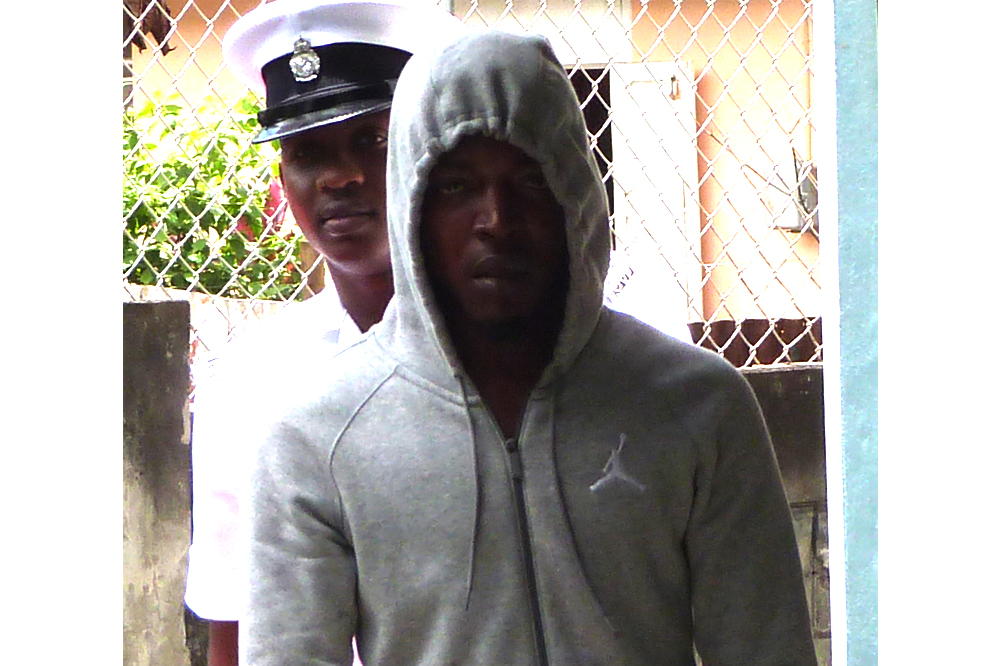 From the Courts
August 2, 2019
Jamaican caught with 30 pounds of cannabis denied bail by court
A plan to export, by air, 30 pounds of cannabis to Barbados was nipped in the bud last Sunday, but the Jamaican accused of the crime has maintained his innocence.
Novian Travis Vaughn Mullings was taken into custody at the AIA on Sunday, and then brought before the Serious Offences Court the next day, Monday July 29. There, he was charged that he did, on July 28, have in his possession 13,995g of Marijuana with the intent to supply, that he had this for the purpose of drug trafficking, and that he was attempting to export it.
When it was time for him to enter a plea for his alleged wrongdoings, Mullings told Chief Magistrate Rechanne Browne that he had been unable to attain legal counsel. He also said that nobody from his family knew his situation, namely that he was locked up the night before. Mullings informed the magistrate that he had entered St Vincent and the Grenadines (SVG) by plane last Thursday, July 25.
The defendant continued that he had reached out to somebody in Barbados, but no one answered his call. He also informed that he had spent a couple of months in Barbados before coming to SVG.
Defense lawyer Grant Connell was in the court room listening to the events, and after the matter was stood down, Mullings returned to the stand with Connell as his legal representation.
Having received instruction, Mullings decided to enter not guilty pleas for the three charges.
Crown counsel Tammika McKenzie then rose to object to bail for the Jamaican national who had no significant ties to SVG.
Connell did not think that this was sufficient reason to keep his client in prison for the long period before the drug is tested. He posited that the total value of the amount of cannabis written in the charges does not exceed $6000, and that he had information that the going price was $200 a pound.
With that in mind, Connell submitted that a $20,000 bail should be appropriate.
Nonetheless, the court denied bail to Mullings, whose next court appearance is September 13 when a status report on the testing of the drug is to be given.
Mullings decided to gesture rudely to cameras as he exited the courtroom handcuffed to another prisoner who was doing the same thing.