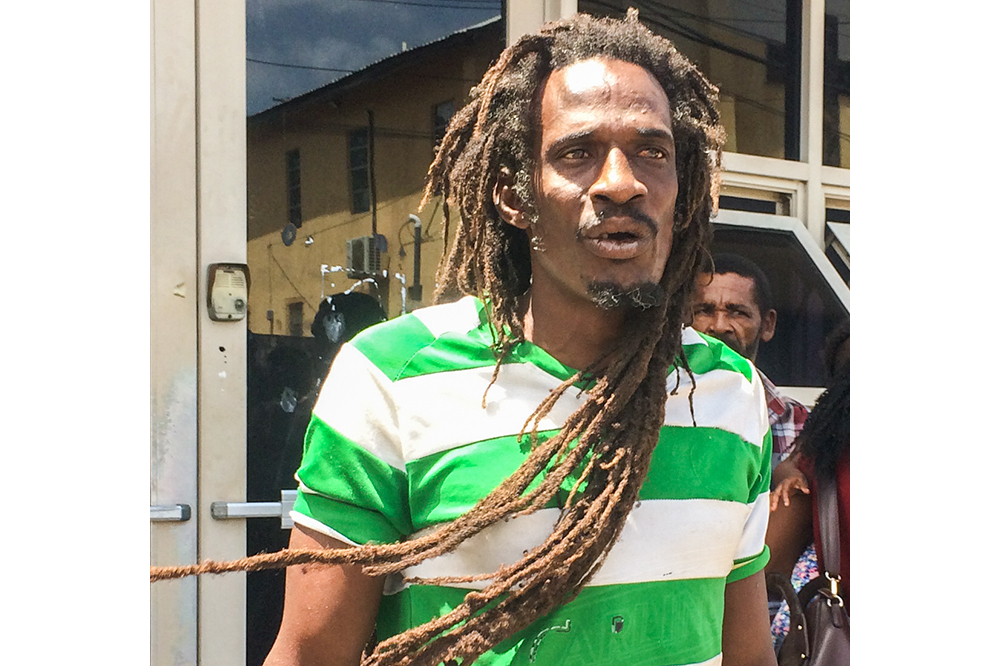 From the Courts
July 12, 2019
Man ordered to pay cart pusher $750
A 43-year-old defendant will have to pay for losing his temper and striking a cart pusher with a bottle simply because the cart pusher's flute blowing annoyed him.
"You have to tolerate each other, you know," Senior Magistrate Rickie Burnett told Clinton Francois, of Long Wall, who had said that he was not normally troublesome, but the man was annoying him.
"You have to live and let live you know? All of us have to live in this country," Burnett commented.
Francois was charged before the Kingstown Magistrate's Court with, on June 29, causing assault bodily harm to Chris Fitz George, 48 years.
At first the defendant said that he was guilty with a cause, but since this cause was that he "lash" the victim with a bottle because he was annoying him, this was accepted as a guilty plea.
The cart pusher, a popular figure in Kingstown, normally blows a horn while he is on the move. On this day, he had bags and groceries in the cart and was on his way to Murray's Road, all while blowing his horn.
Francois then got annoyed, and told him to stop blowing his horn, but Fitz George did not desist. Francois then took a bottle and stuck Fitz George's left shoulder with it.
From the medical report the magistrate noted that Francois had "run the man blood."
The defendant admitted that he, as one of his jobs, also pushes a cart.
"What's wrong with the flute?," Burnett asked Francois, who stated that "the flute was annoying."
"In my opinion what was done by the complainant is maybe a good thing. When he's coming persons can be alerted that he's on his way with his cart," the magistrate said before telling Francois that he has to tolerate others.
He told Francois that the complainant has to live, and "I don't understand your behaviour. You can't be so vex that you just pick up a bottle…".
"Your honour I sorry, I telling you the honest truth," the defendant interrupted, and offered to compensate the victim.
He was asked how much he wanted to compensate, and he answered that he would give Fitz George $1000. However, Francois quickly followed this offer with asking to pay it "piece, piece" because he is not making the "numbers."
The final order was for $750 to be paid by October 30.
Francois walked out of court, cursing those outside for taking his picture.