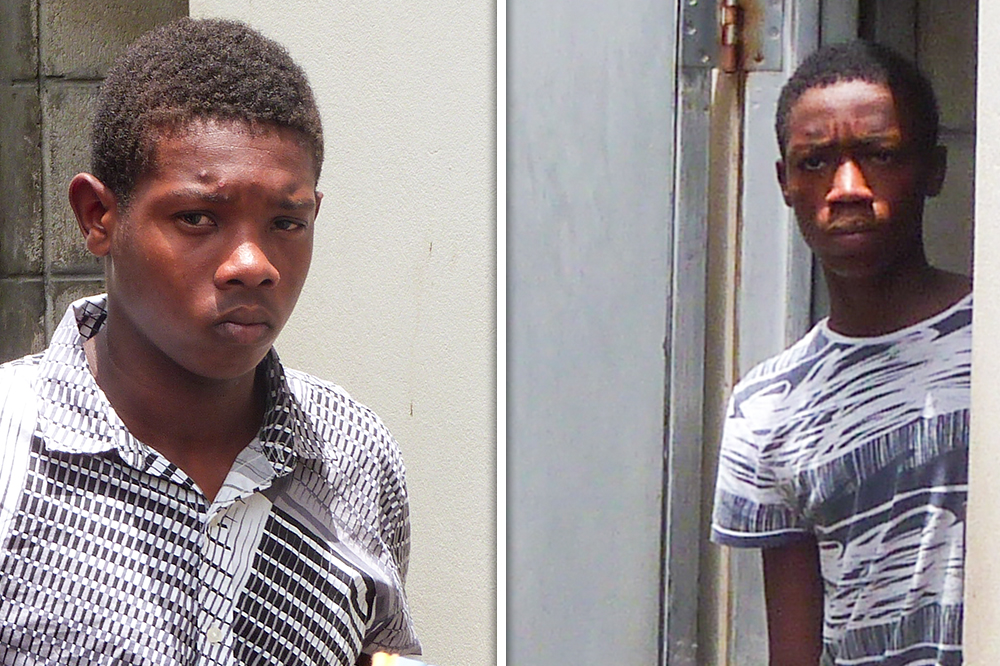 From the Courts
July 2, 2019
Teenagers charged for alleged possession of homemade gun
Yesterday, three teenagers, the youngest being 15 years old, were charged because of their alleged possession of an illegal homemade gun and a shotgun bullet.
Romel Francis, 17 years; Rashad Anderson, 16 years; and a 15-year-old, all from Barrouallie, were slapped with three charges at the Serious Offences Court yesterday.
When they came into the court, the Senior Prosecutor Adolphus Delplesche asked the officer that brought them if anybody knew what was in their backpacks. He commented that he was asking for security reasons. The officer responded that it was clothes, and Delplesche asked her if she was sure. After contemplating, she admitted that she wasn't sure, and all three teenagers were taken outside of the courtroom for their possessions to be searched.
After this, the teenagers were eventually called to the stand where they were charged that on June 26, in Barrouallie, they had in their possession one 12 gauge round of ammunition without a license under the Firearms Act. Further, on the same date, and at the same place, they are charged with having a homemade firearm, serial number unknown, without a license for said firearm.
The 15-year-old is solely charged for attempting to discharge a loaded firearm at one Aminki Miller of Barrouallie.
Anderson and the 15-year-old were represented by attorney Roderick Jones. All three teen defendants pleaded their innocence to the charges.
Chief Magistrate Rechanne Browne, after there was no objection to bail, allowed composite bail in the sum of $10,000, with one surety.
She imposed reporting conditions to the Barrouallie Police station every Monday between 6 am and 6 pm.
The grandmothers of two of the boys provided deeds to be able to sign their grandsons' bail. All three boys made bail.
They will next return to the court on September 23.