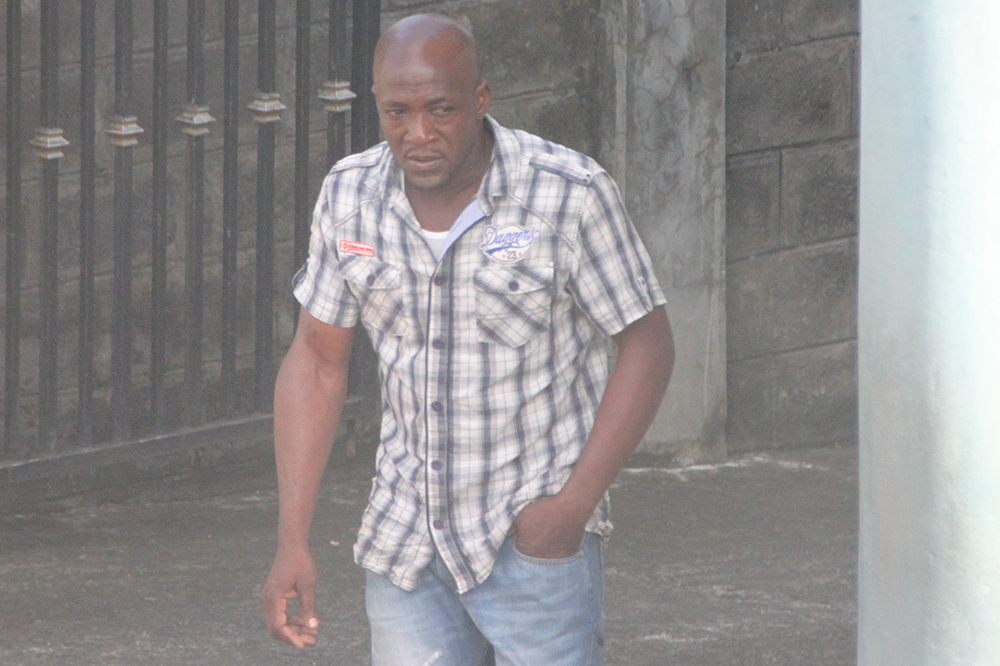 From the Courts
June 7, 2019
Sentencing postponed for man whose vehicle plunged into NDP meeting
Sentencing has been postponed for the CD vendor who was charged with numerous traffic offences after he drove into persons at a New Democratic Party (NDP) meeting in Clare Valley in 2014.
Antwone Quincy Anthony was supposed to be sentenced yesterday at the High Court following his recent guilty plea.
However, his lawyer Stephen Williams told Justice Brian Cottle that he had received word from his office that Anthony had been hospitalized that morning. He indicated that the defendant's girlfriend was present, if the court was minded to hear from her.
However, Justice Cottle said that this would not be necessary, having regard to the accepted medical condition of the accused man.
The sentencing was adjourned to a date to be fixed.
When Anthony, a Questelles resident, was charged on December 12, 2014, at the Serious Offences Court, he had just been released from the hospital where he was being treated for hypertension.
Anthony received five traffic charges including causing the death of Edgar Cruickshank of Questelles on December 6, 2014 by driving motor vehicle P119 dangerously, at Clare Valley.
Additionally, he was charged with using an uninsured motor vehicle; using an unlicensed motor vehicle; failure to renew his driving permit on his birth date and fraudulently using the identification mark P7516.
Bail in the sum of $40,000 was granted at the time.
The NDP meeting was being held at the Clare Valley Hard Court, at around 10:30 pm.
Cruickshank, 78 years, was one of 10 persons including a child who were injured during the ordeal. However, Cruickshank received multiple injuries and succumbed to them at the Milton Cato Memorial Hospital (MCMH), in the bed next to videographer Orville 'Ruff' Samuel who sustained two broken legs from the incident.