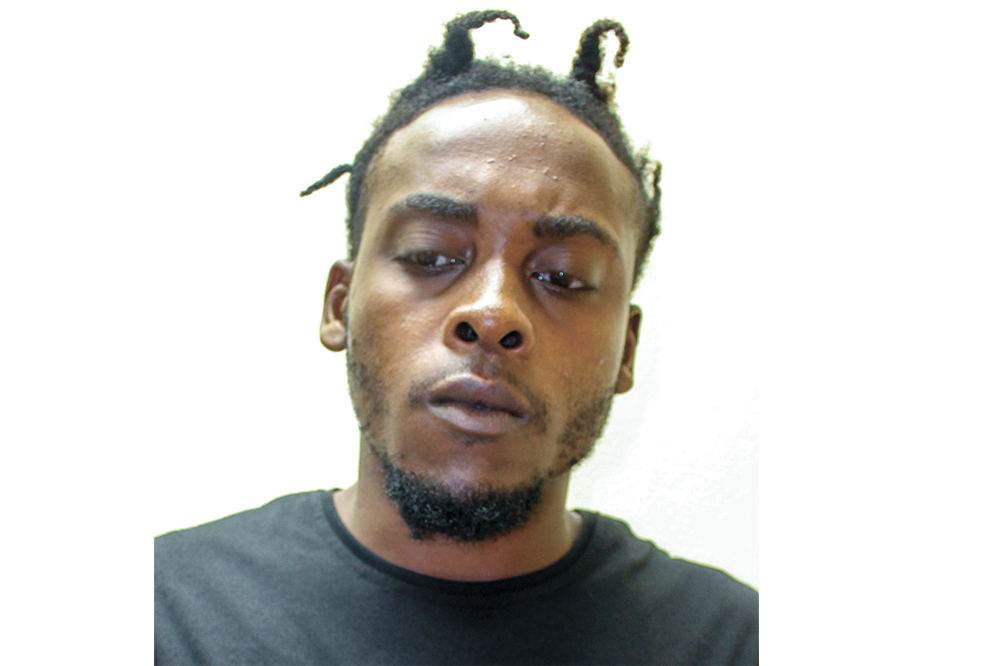 From the Courts
June 7, 2019
Second person charged with 'Precious' murder
Although reports suggest that only one gunman is responsible for the shooting death of Deron "Precious' Davy, as of Monday, two men are charged with causing his death.
Etson Timm, of Akers/Diamond, was charged at the Serious Offences Court just a week after Jeremy Alexander, 26 years of Richmond Hill.
Alexander was also in court on Monday, but the two accused, who were not sitting close to each other, were not observed having any interaction with each other.
Timm was charged that he did, on May 8, at Rose Place, with malice aforethought, cause the death of Deron Davy of Arnos Vale.
The same routine that happened for his co-accused was repeated. Bail was not an option at the Serious Offences Court as the charge is murder, so the only question was to set a date for the preliminary inquiry to be conducted in order to examine the evidence. The number of witnesses total approximately 25 persons. Timm will return to court with Alexander on September 10.
The accused slightly raised his hand to interject during the fast moving procedure to indicate that he had retained a lawyer in the person of Grant Connell.
Alexander had no lawyer when he was charged a week before.
Their alleged victim was shot in the wee hours of the morning on May 8, when a single bullet hit the left side of his face. He was rushed to the Milton Cato Memorial Hospital, where he succumbed to his injury.
Davy's friend, speaking to SEARCHLIGHT a day after the murder, was of the opinion that the gunman was tracking his friend's movements, because Davy was shot in a place that he frequents.
The friend relayed that Davy was in the shop when the gunman, who used a hoody to attempt to disguise himself, entered, and said the word 'pu**y' before pulling the trigger.
Davy, 19 years at the time of his death, was the second murder victim for 2019. The first unlawful death for 2019 was Davy's friend, Osbourne 'Rat' Rodgers, who was also shot. The attack on Rodgers was reported as having been carried out by two men, and in the presence of Davy, who had escaped without harm at the time.