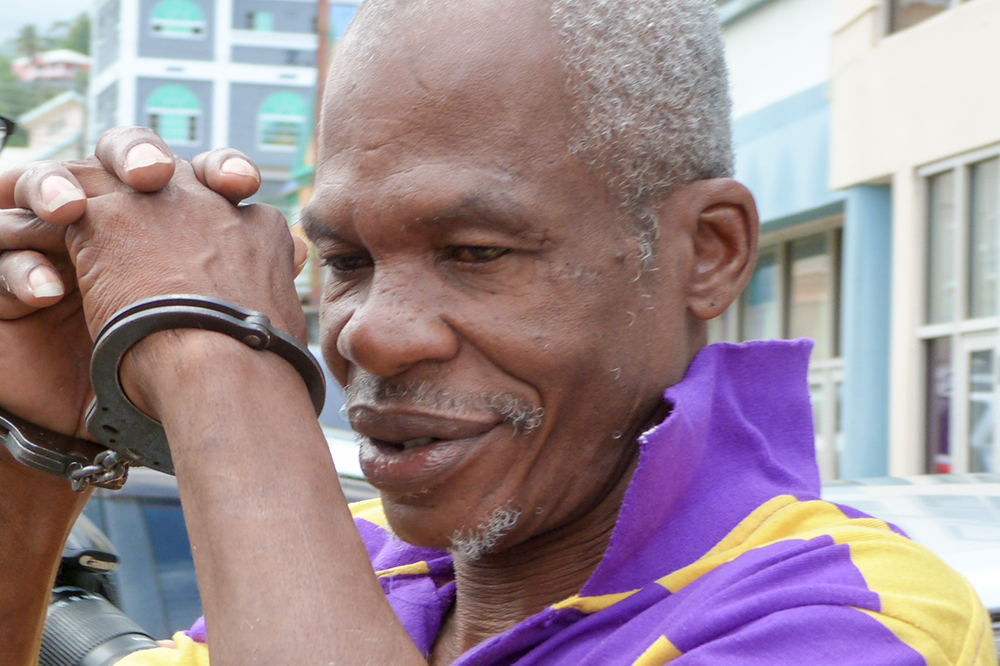 From the Courts
June 7, 2019
Man who beat his girlfriend will serve 12-month incarceration
With violence against women happening too often in this country, a 57-year-old man who jealously beat his girlfriend after a violating finger examination must serve 12 months incarceration.
This decision was taken by Senior Magistrate Rickie Burnett at the Kingstown Magistrate's Court this Tuesday when he sentenced one Bertram Wright of Campden Park for assault bodily harm.
At the most recent Court of Appeal sitting, a Justice of Appeal, Louise Blenman, had commented that there were too many men coming before the court for beating up women, and that it was as if they "feel they have a right" to hit women.
The senior magistrate seems to have arrived at a similar conclusion. Specifically, he stated that violence against women is an offence that is happening "a bit too often" in SVG.
"And when persons are convicted, the court has to send a message. A message to you first of all, and secondly, a message to others who may contemplate committing offences like these," he told Wright.
With these things in mind, he sentenced Wright to 12 months in prison, noting that Wright had a right of appeal.
Bertram Wright was convicted on Monday after his defense was heard and Prosecutor Corlene Samuel closed her case with the testimonies of the girlfriend, and a police officer, and the injury form that a doctor filled out at the time.
The court heard on Monday, from Wright's former girlfriend who is currently 53 years old, that she was at work in Kingstown on April 20 when the incident happened. Wright started accusing her of having sexual intercourse with another man that morning, which caused the girlfriend to go into the toilet and partially pull down her pants, saying that if he didn't believe then he should check her. The woman seemed to be in some discomfort on the stand when she relayed what happened next. Wright did check, using his fingers to check her vagina, and apparently decided that "yes it look slippery." An argument ensued, and the two began 'wrastling'. At one point, the girlfriend dropped on her bottom when she pulled back from him, and she said Wright used this chance to start "feeding" her with "cuff."
She had to go to the hospital, with a swollen eye, pain in her knee and all over, and she was sent for an X-Ray.
Wright had said on Monday that he still believed they were together, which caused concern to the magistrate. For her part, the girlfriend said she had ended the relationship once before, but she had given Wright a second chance.
Before Wright was sentenced, the woman explained to the magistrate that it has been a couple of months since the abuse started.
She said that Wright had accused her of having sex with all of the men that she worked with, and with one in particular, "He tell me I going down in gas room in Bottom Town and having sex with the guy." When she tells him she's going to work, she says that he tells her that's not what she's going to do, but that she is going to give men oral sex on the market steps.
She complained that Wright disrespects her by calling her a vagrant, a lesbian, a slut, a whore, and a bi**h.
Wright countered that all of these comments were lies. He explained that they knew each other from young, and had two daughters together. He spoke about all the problems they had been having, and accused her of not taking care of the grandchildren living with them. However, he did not mention whether he was jealous of anyone.
The girlfriend spoke last before the sentencing, relaying Wright's alleged threat to dissect her and put her on her mother's grave to the magistrate.
The maximum sentence for the offence is five years incarceration.