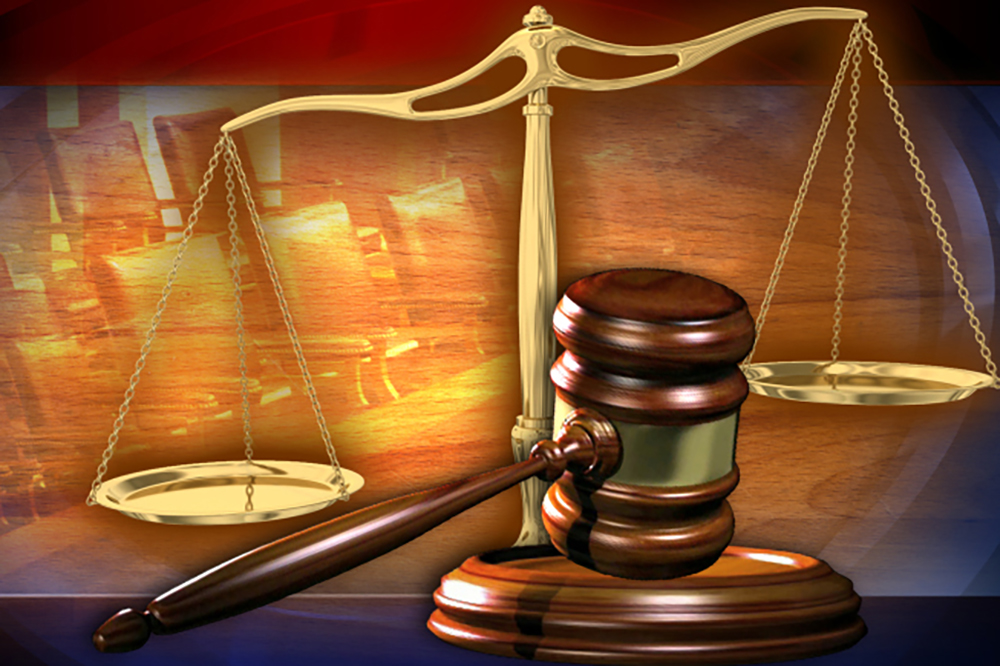 From the Courts
June 7, 2019
Corporal of police absent from court, magistrate expresses disappointment
The Senior Magistrate has expressed his disappointment in a Corporal of police who was absent without reason from court this week even though he was to testify.
When it came time for the court to conduct the trial looking into the assault bodily harm of Osborne Alexander, both the defendant, Asquith John and Alexander were present.
However, one Corporal 114 France was not, which would mean that the trial that was supposed to start and finish on Tuesday could not be completed.
Prosecutor Corlene Samuel noted that the Corporal had been informed about the court date.
As the court contemplated what course to take at this turn of events, Senior Magistrate Rickie Burnett commented that the police have to do better than that.
"Had the police been here with us, this matter would have been concluded today," he stated.
He had also asked for the court list to be shortened in order for matters to be disposed of more efficiently.
The incident for which the parties were in court happened on September 7, 2018. Alexander commented that he had come to court three times before, and that Tuesday was his fourth time. He has to pay for transportation from Questelles.
The senior magistrate commented that they don't want persons to be frustrated with the system. "I'm disappointed in Corporal France," Burnett added.
"When the police have matters before the court, they should be in court," the senior magistrate chastised. In charge of prosecution, their presence is integral to the justice system, he indicated.
He advised that "somebody should be doing something about this" and that it should not continue.
In the end, even though the matter would only be partly heard, it was started. After Alexander gave his evidence, he said that he did not have witnesses because they did not want to come to court, but that they had completed affidavits.
The prosecutor had to explain that she does not know anything further about the investigations.
She commented that some of them (the prosecutors) are too "junior" to talk to the police about their investigations, and that when she called the Calliaqua Police Station, the Corporal refused to come to the phone.