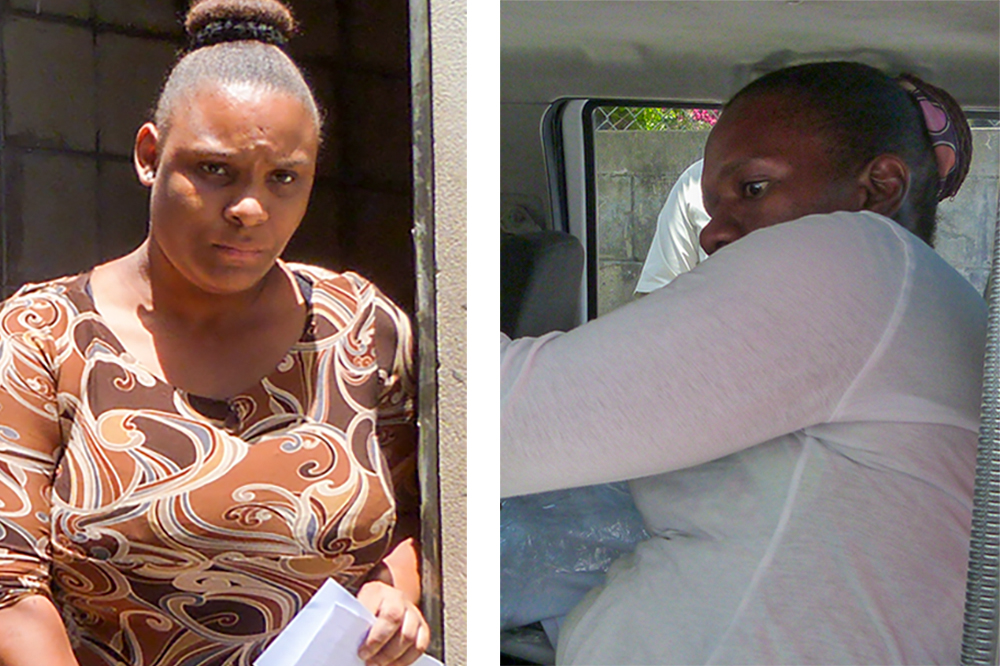 From the Courts
May 31, 2019
Women fined and bonded for bad behavior
The Milton Cato Memorial Hospital (MCMH) may have had two more patients last Wednesday, if two women poised to fight with cutlass and icepick weren't interrupted.
Although Shenell Spencer and Rosetta Baptiste, both domestic workers of Green Hill, were stopped from hurting each other, this did not stop the police from laying charges against them for their disruptive actions.
Therefore, Spencer and Baptiste both ended up in the defendant's dock, standing only a few centimetres away from each other, as they pleaded with Chief Magistrate Rechanne Browne for leniency.
They had both eventually admitted their guilt, to charges that they, on May 22, in Kingstown, without lawful excuse, in a public place, to wit the MCMH compound, have in their possession an offensive weapon. Baptiste had first attempted to plead that she was "guilty with an explanation", and she was told that she was not given that option.
The two defendants were not strangers, as they are neighbours, and it seemed from what they told the magistrate, that their animosity towards one another was not unfamiliar either.
On this recent occasion, it was around 8:30 in the morning last week Wednesday, when Spencer was summoned to the hospital grounds. Baptiste and another person were already there, after there had been an earlier altercation at Stoney Grounds.
The women got into an argument, and they both pulled out the weapons, Spencer arming herself with a black handled cutlass, and Baptiste drawing an ice pick from her bag.
However, the angry women were separated by bystanders.
The incident came to an end when two senior police officers, who noticed the commotion while they were passing in a vehicle, came to assist.
The weapons were retrieved, and the defendants made a statement to the police admitting the offences.
"I have three babies," Spencer cut in, when the duo were asked why they should not go to prison. These babies are 14, five, and two years old.
"I'm very sorry about the incident, I'm very sorry about it. I wasn't thinking at the time," she pleaded, while noting that it already happened but she promised herself that it wouldn't happen again.
Baptiste added that, "I have my two children home waiting on me," her two "little girls."
"I can't understand why, supposedly responsible parents… would have these kinds of weapons, and be conducting yourselves in this manner," the magistrate commented.
Spencer again spoke first, explaining that she uses the cutlass for the school feeding program to chop chicken, and that she was taking it home to get it sharpened.
Baptiste countered that she walks with the icepick, to protect herself from Spencer.
"When you carry on this way, I have to ensure that the public would be safe," Browne stated, before standing down the matter for a while, warning that she would really need to be persuaded why they shouldn't be sent to prison.
Senior Prosecutor Adolphus Delpesche mused that, "hospital, mortuary, cemetery" might have been what they intended.
Browne fined them, after saying that although they said that they were not thinking at the time, they were thinking because they always have the weapons with them.
Four hundred dollars was to be paid forthwith, or a default of three months imprisonment would be spent. Additionally, the parties are bonded for a year in the sum of $2500, and if they breach the terms of the bond, one year imprisonment will be enforced.
Baptiste paid the fine and left, but Spencer left the court in the prison transport eating some crackers.