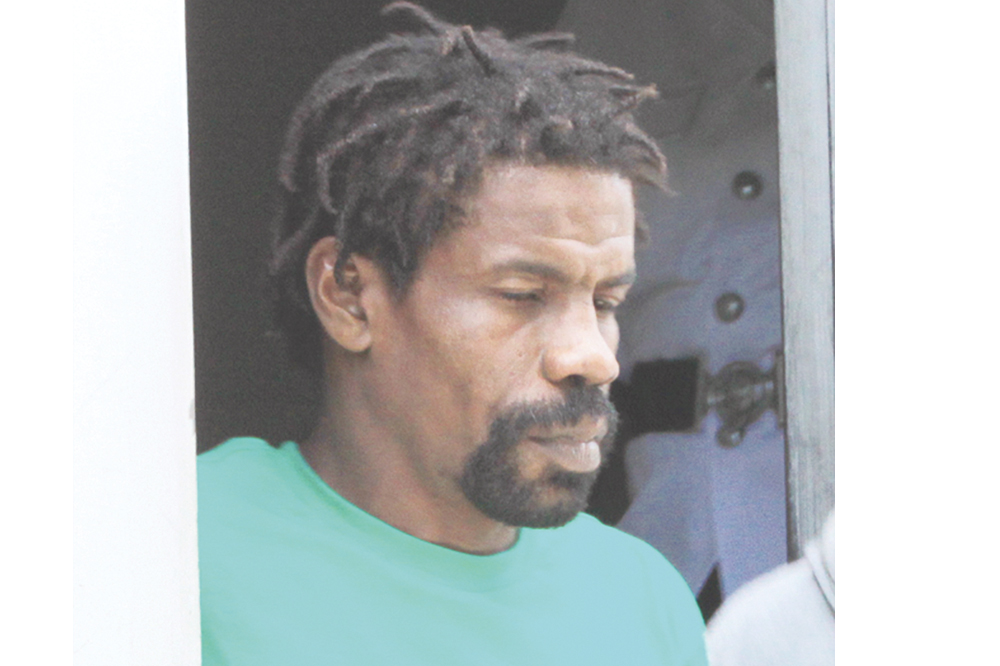 From the Courts
May 28, 2019
Man guilty of robbery, discharging firearm
Desmond 'Shortman' 'Joey' Browne, has been found guilty on four charges related to an incident where he shot at someone to acquire a 14 karat gold chain.  
  It was a short trial for Browne, finishing on the third day, after the crown called four witnesses to the stand at the High Court.
  In the end, the accused was convicted by a 9-member jury, for, on May 27, 2014, unlawfully discharging a firearm, possessing a firearm with intent to cause injury, robbery, and damage to property.
The 42-year-old is remanded into custody until June 20, when he will be sentenced by Justice Brian Cottle.
 The crown's case, led by counsel Rose-Anne Richardson, was strong, as two persons saw Browne running through the streets with a gun in his hand after the robbery, without a disguise. The robbery also occurred at noon, and left the window pane of the Oriental Palace damaged by a bullet.
 Browne was not legally represented.
The facts as laid by the prosecution are that the victim, Desmond David, who did not know Browne before the incident, was talking to one of his friends in front of the Oriental Palace, at around 12:20 pm.
 He then heard someone say "Yo! Yo!", before turning around to see a gun pointed at his face. According to David, Browne's hand was on the EC$2000 14 karat Cuban linked gold chain that he was wearing.
 Browne attempted to conceal his identity by wearing a cap, otherwise, he was wearing a shorts, a shirt and slippers.
 At the same time that David looked at the accused, the gun went off, but he moved his head, and he was not shot. The bullet instead bulldozed through the showcase window of Oriental Palace.
 Browne then pulled the chain and ran. This entire series of events happened very quickly.
The friend who David was speaking to, did not testify, as he could not be located, but his evidence is said to have been that he hadn't seen anything, and had only heard the firearm discharge.
 
 A policewoman, who was leaving the Little Tokyo bus terminal using the gate near the Coreas Minimart, observed Browne running with the gun in his hand towards the sea wall area. She did not pursue him, but told another police officer about her observations.
 Another witness, who was well acquainted with the accused, was eating lunch at Tokyo, "Number 17 shop", when he observed Browne running with the gun.
 However, the firearm was never recovered, and Browne was picked up by police the following day.