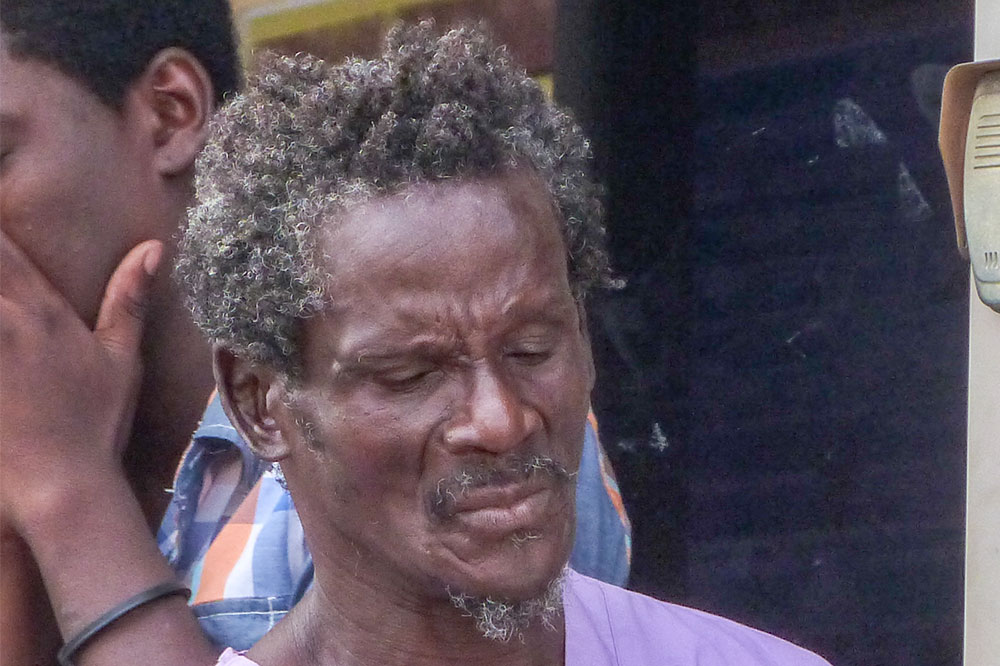 From the Courts
July 24, 2018
'Yam Head' escapes another stay at MHC
A defendant, known as 'Yam Head', objected to going to the Mental Health Centre (MHC) again, due to, according to him, a lack of quality provisions there.
Julian 'Yam Head' Lee, a man well accustomed to the courtroom, came to court again last Friday, this time wearing doctor's scrubs.
Lee was charged with, on March 14, in Belmont, unlawfully and maliciously inflicting grievous bodily harm on Victor Nero of Belmont.
The defendant, who seemed calm at the time, was not required to plea to the offence, as it was set for preliminary inquiry.
However, Corporal Kenrick Williams, rose to express his concerns to Senior Magistrate Rickie Burnett, as to Lee's mental health. Williams, who knew the defendant and knew of his regular antics, suggested that Lee be sent for observation.
"Me don't like that place there," Lee chimed in immediately, informing them that he had been there already. He said that he didn't like the way he was treated, and that he didn't like the food that he was given.
Despite the defendant's objections, Burnett tested him, following the concerns of the police.
The Senior Magistrate first asked Lee, "What do you call this place?"
Lee responded by pointing to the ground of the courtroom and saying, "This place here?" And then with great certainty, "Jail."
He was then asked about the last time that he was in court, but was unable to recall.
However, when Burnett prompted him to recall a conversation that they had had before, Lee remembered most of the details of the exchange between the Magistrate and him.
Therefore, Burnett, explaining that he had, "put his [Lee's] memory to a particular scenario and he remembered it quite well," stated that he would not send Lee to the MHC.
Bail was then set in the sum of $5,000, with one surety. Lee is also required to report to the Calliaqua Police Station between 8 a.m. and 8 p.m. on Mondays, and was ordered to have no contact with the complainant.
The matter was adjourned and transferred from the Kingstown Magistrate's Court to the Serious Offences Court, where Lee will reappear today. There he will be given a date for the start of the preliminary inquiry.