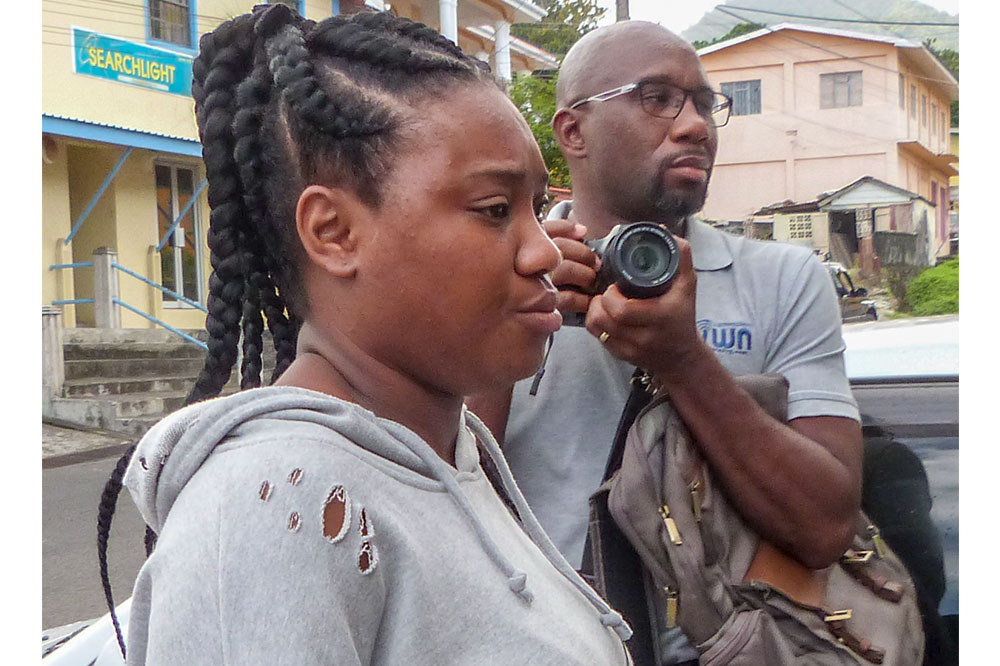 From the Courts
July 24, 2018
Charges dropped against woman who damaged door at AIA
A Vincentian/Canadian woman who was earlier last week charged with damaging the property of the Argyle International Airport(AIA), was freed of all charges one day later.
With tears and sullen expressions, Timika McLean of Arnos Vale/Canada, was brought to the Kingstown Magistrate's Court on Monday.
There it was put to her that on July 15, in Argyle, she damaged one aluminium glass door worth US$1,308, without lawful excuse, and was reckless as to whether that property would be damaged.
The mother of three was in a visible dilemma as to what she should plea, explaining to Senior Magistrate Rickie Burnett, that she did open the door roughly. She also said that she was mad and frustrated because her flight had been cancelled suddenly. However, she also said that she "didn't mean to do it."
The court remained in limbo for a while, as no one could help her enter a plea, until she was finally instructed to get a lawyer.
After she acquired Defence Attorney Grant Connell, McLean pleaded not guilty to the offence.
The matter was asked to be set for report on Tuesday, and was slotted for trial on Thursday. However, this proved to be unnecessary scheduling as the manager in charge of operations and services at the AIA, Carmina Brookes, came to court on Tuesday to say, "The organization…we are taking steps to repair the door…the door that was damaged by the individual, notwithstanding it'd do better to replace it…"
Brookes affirmed that the AIA would like to end the matter.
"You are now free to leave," Burnett told McLean, who was in a much calmer mood than the day before, and smiled readily.
Her good cheer may have also been linked to the fact that she had planned to head back to Canada on Wednesday, and because the charges were withdrawn, she and her family would be able to leave.