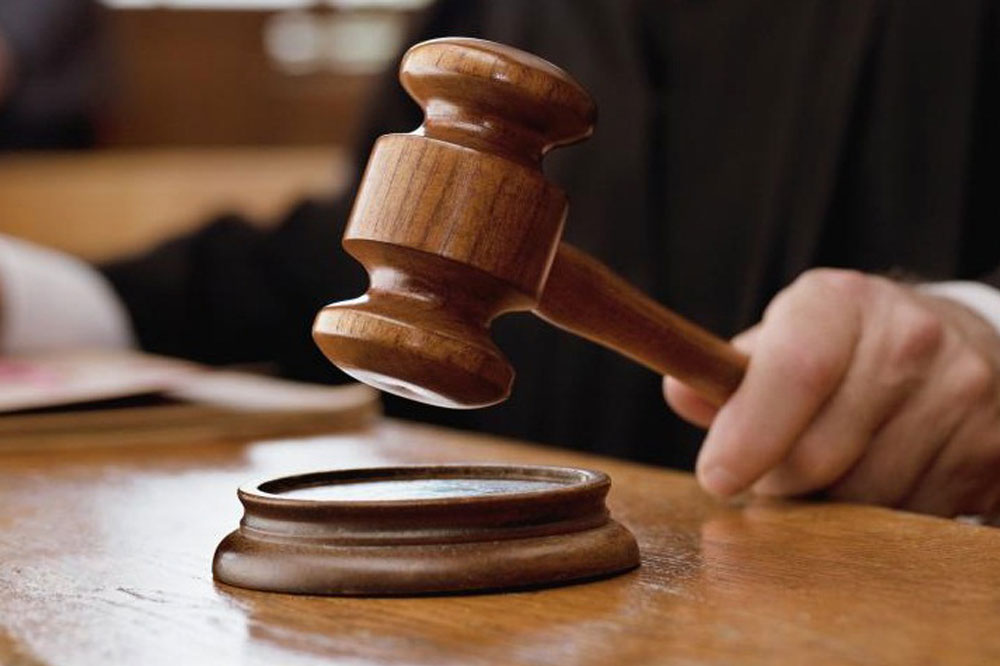 From the Courts
July 17, 2018
Woman charged with damaging door at AIA
Damaging a door at the Argyle International Airport(AIA) certainly put a dent in one Vincentian/Canadian's plans to leave, as she was hauled before the court yesterday.
Looking to be in a bad mood, Timika McLean of Arnos Vale/Canada walked into the Kingstown Magistrate's Court yesterday after being in custody overnight.
McLean was called before the magistrate, where she was charged with, on July 15, in Argyle, damaging one aluminium glass door worth US$1308, without lawful excuse, the property of the AIA, and being reckless as to whether that property would be damaged.
"I'm going to say I'm guilty because I did open the door rough…I didn't mean to do it," McLean, stated with a shaky voice.
Senior Magistrate Rickie Burnett, repeated the charge to her slowly emphasizing the part about "without lawful excuse," and "being reckless."
Still with a shaky voice, almost as if she had not heard him, McLean continued explaining, "They showed me after that it had a damage," and that she was just "mad and frustrated because I wasn't getting my flight."
At the first mention of pleading not guilty, McLean spoke of her three young kids, pleading "they need to go home," and that her seven-year-old was accustomed to getting seizures. "They cancel my flight just like that and I didn't have a chance to leave," she stressed.
At the second mention of entering a guilty plea, "but my kids…they need to go home," she said helplessly.
"I am a magistrate, not a lawyer, I don't give advice from here," Burnett returned just as helplessly, without any lawyer at the bar for him to enlist.
McLean charged ahead with her explanation, saying that they took her down to where the police are at the airport, showed her that the door was dented, and explaining that the door had hit the wall.
"I don't know if I can be here for a trial…my kids…they need to go home," she stated, finally deciding, "can I please plead guilty?"
"I do not take guilty pleas for convenience…I am not entering a guilty plea because you want to go back to Canada," Burnett remained firm.
He instructed the defendant's husband that he should acquire a lawyer for his wife, because there was the matter that if she pleaded guilty, then she would attract a criminal record in St Vincent and the Grenadines.
When McLean sat back down in the prisoner's bay, she began sobbing.
After some time, lawyer Grant Connell entered the court and indicated he was appearing for the defendant, and the charge was put to her again. This time McLean pleaded not guilty.
Connell asked for the matter to be placed for today, in light of the fact that McLean had to travel on Wednesday.
Prosecutor Corlene Samuel said that she would not be ready for today, but Thursday.
Burnett thought that this was reasonable, but Connell was not ready to give up, and countered that the prosecution should have been ready for trial yesterday, having charged someone and having brought them before the court. He also mentioned that persons should not be forced to plea under duress.
He then asked for full disclosure by today, and that the matter at least come up for report.
Burnett set bail in the sum of $2,000, and slotted the matter for today for report, and Thursday for trial. He also ordered full disclosure in the matter.