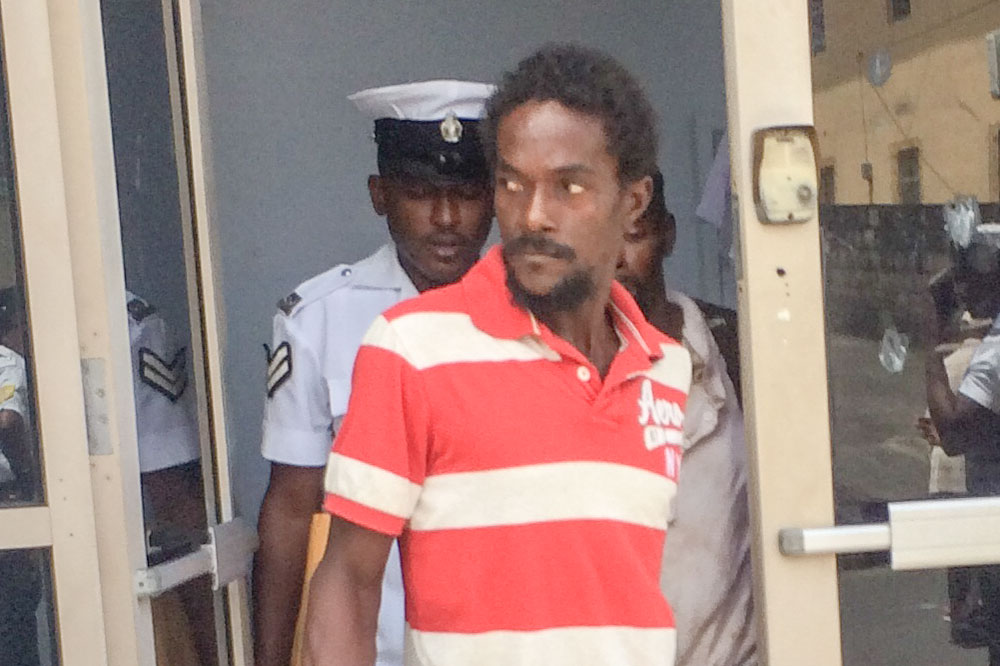 From the Courts
July 13, 2018
Witness charged with giving contradictory statement in court
It is a serious offence to give contradictory statements as a witness in a court matter, but Zarri Layne was never asked why he changed his story before he was charged with the offence.
Layne has been continually appearing as a witness for a case in which charges for the attempted murder of Enrico Jack, unlawful possession and use of a firearm, assault and wounding with intent were laid against Emron Jones.
Firstly, Layne gave a written statement to the police saying that he saw the defendant shoot the complainant. He outlined the incident, while saying it lasted about 10 minutes.
Layne then appeared when the case was in the Serious Offences Court for preliminary inquiry, where he apparently said, "At the shop I was seeing his body, the entire thing," to the then Chief Magistrate Sonia Young.
Under cross examination, he still maintained that he saw everything with his own eyes.
On Monday July 2, Layne should have given evidence to this effect in the High Court, but he changed his previous statement. He apparently repeated over and over under questioning, "Me nah see e man face. Me nah see him."
After he left the stand, he was approached by the police and they informed him of the offence. He gave a statement admitting to giving contradictory statements.
Layne pleaded guilty when he appeared before the Kingstown Magistrate's Court on Wednesday.
Senior Magistrate Rickie Burnett was informed that the High Court matter was still ongoing, and that the maximum prison sentence for the offence was seven years.
The 38-year-old defendant began mitigation by saying that he was working, that he "get a thing with Luke Browne (referring to the Minister of Health)" at the new Modern Medical and Diagnostic Centre in Georgetown.
The defendant wiped under his eyes as he said, "I get scared…I get scared for my life your honour."
Upon learning that he changed his statement because his life had been threatened, Burnett asked, "Did you tell that to the judge on Monday?"
"No please," Layne replied, "I didn't get the time to tell him that…he send me down one time."
Lawyer Grant Connell rose at this time to intone that there was a 'certain procedure,' and that the witness should have been declared as hostile. Layne should have then been cross examined as to why he said something different before and later, the lawyer stated.
He suggested that 'in the interest of justice,' a full transcript of what happened should be provided.
Burnett declined to comment other than to say that he is sure that if what Connell was saying was raised before the judge on Monday, the defendant might not have been in court.
He noted that if the trial is still ongoing for the matter in which he was supposed to give evidence, then he may still be available to the prosecution.
Connell said that he was "somewhat surprised this course of action (charging Layne) has been taken with such haste."
Burnett said that he was not sentencing Layne at the time, because the information he said that day had not been communicated to the judge before.
Bail in the sum of $3,000 with one surety was allowed, and sentencing was adjourned until July 16.
Layne follows one Monty Hillocks who, appearing as key witness in a murder case last Tuesday, said that he had lied in a statement he gave to the police. The Acting Director of Public Prosecutions Sejilla McDowall declined to call any more witnesses after Hillocks, and the two defendants were immediately acquitted.