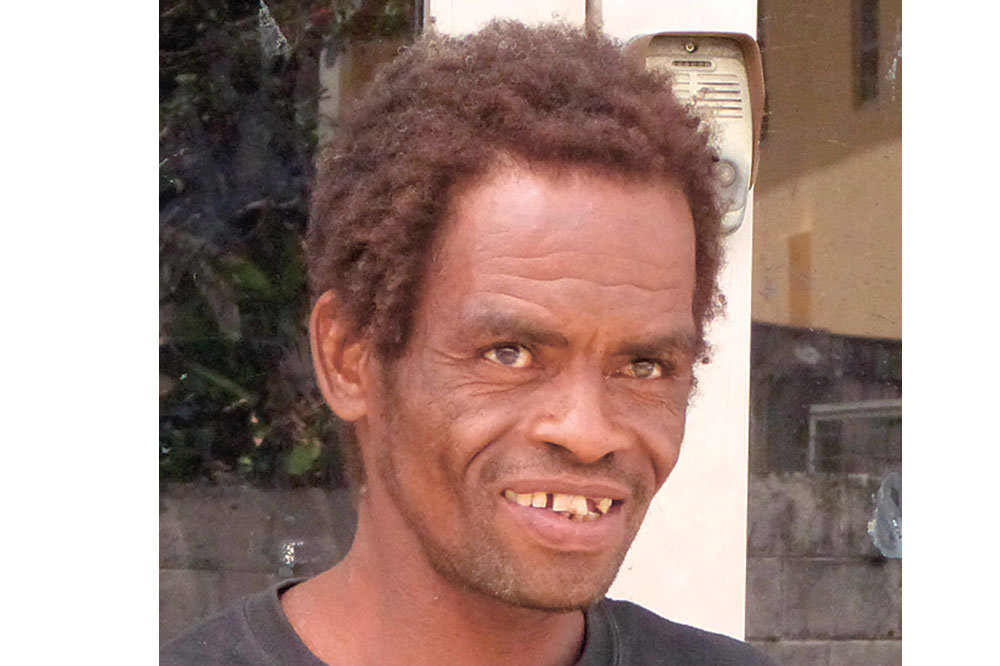 From the Courts
July 6, 2018
Honesty proves to be the best policy for accused
A cheerful defendant has proven the truth of the expression "honesty is the best policy", after getting out of the trouble he landed in when he was spotted in someone's yard.
At first the odds were stacked against Josiah Lavia, who was seen in dark clothing crawling below the window of a woman's house in Petit Bordel.
Lavia, of Chateaubelair, was charged before the Kingstown Magistrate's Court this Wednesday with, on July 2 in Petit Bordel, entering the yard of Tutana Turtin with the intention of committing an offence.
With the response that he was guilty with an explanation, Lavia was on his way to a full trial, because the court saw this as a not guilty plea.
However, the Chateaubelair man voiced that he would "like the matter to done today," and explained that he had nobody to bail him.
Therefore, Senior Magistrate Rickie Burnett yielded to his request and heard his explanation.
Lavia said that it was around 8pm and "I did hah a piece ah cannabis hide away in the fence." It turns out that this cannabis rolled away down into Turtin's yard, and "so I try to go and get it and e peep up."
He said he heard a voice say, "Who dey up deh in mi yard?"
"Me lef she and go…cah me hear she say 'I gine call the police right now,'" the defendant recalled.
Burnett indicated, "I want to believe him you know," before asking for his record. It turned out that he had none.
The plea was accepted, and the facts read in court from the complainant's point of view. Turtin apparently has known the defendant for 10 years. On Monday, while asleep at around 9:15, Turtin said she had fallen asleep with her bedroom window open. After being awakened by barking dogs, and after she decided to close her window, the complainant said she saw the defendant dressed in dark clothing.
In court on Tuesday, the defendant Lavia was dressed in a black Guinness shirt, and a pair of black basketball shorts.
Lavia was apparently observed while in the act of crawling under her window. Upon recognizing the defendant, Turtin rushed outside, and the two had an exchange of words.
"So he did not run from her?" Burnett clarified. "No" said the defendant and Prosecutor Corlene Samuel at the same time, but Lavia with much more emphasis.
He was told to wait a while.
Lavia said he was 46 years old, and a farmer. The Senior Magistrate asked Lavia when he got locked up, and looking at the officer, while smiling, he asked "When you lock me up Officer?"
Burnett then asked for one officer from the district to come up and comment on his personality. The police officer from Chateaubelair responded that Lavia was not known as a troublesome person in the district.
"I think you were quite honest and forthright with the court and because of that I don't think I am going to punish you severely," the Senior Magistrate voiced.
He also intoned that going into other people's property is wrong, and Lavia said "I know that ah wrong," and that that's "why I bin crawl so e nah see me."
This was greeted with some laughter. Each time the court laughed at something he said, Lavia responded by smiling and looking around sheepishly.
He was placed on a bond for six months in the sum of $500.