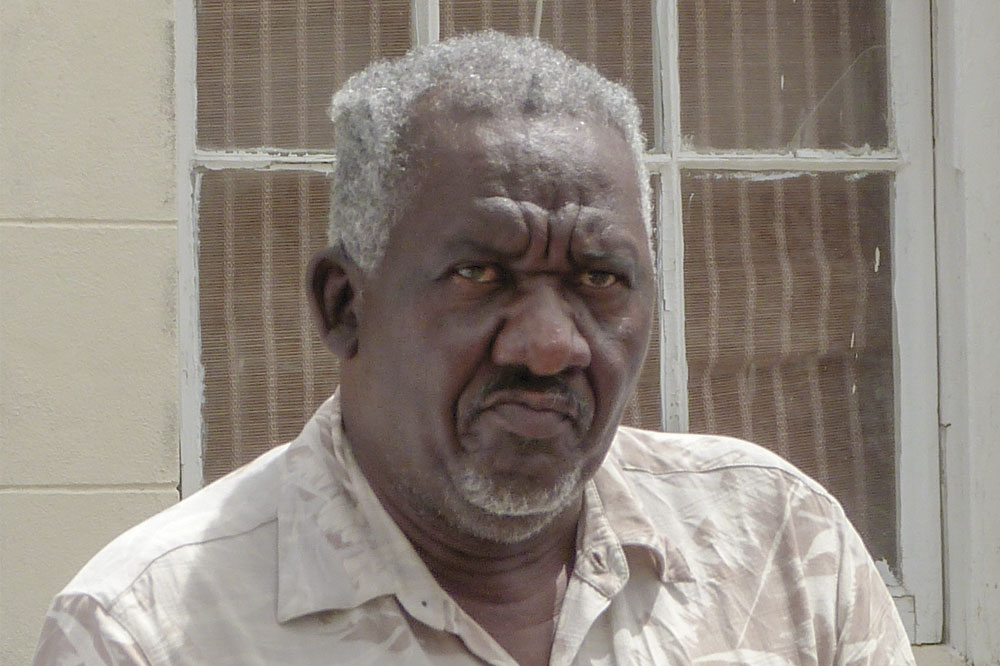 From the Courts
June 29, 2018
Schizophrenic man found guilty of manslaughter
The gavel was brought down on a schizophrenic man convicted of killing his friend by hammer this week, along with a sentence of five years imprisonment.
Reuben Robinson, previously charged with causing the death of Kemmie Hackshaw of Glen on June 7, 2013, and wounding the deceased's brother, Cliff Hackshaw, was convicted at the High Court on Tuesday.
The jury returned a verdict of not guilty to murder, but guilty of manslaughter, with the defence of diminished responsibility.
The facts in the case were that Robinson had an altercation with the deceased on the night of the killing, at the deceased's place of abode. Robinson, a family friend, hit the deceased over his head with a hammer multiple times. When the deceased's brother Cliff Hackshaw came out of the room next door, Robinson then hit Cliff over the head two to three times when he tried to take away the hammer away from him.
Defence Lawyer Stephen Williams, who was assisted by lawyer Grant Connell made an application that Robinson be given a third discount as if he had pleaded guilty.
Acting Director of Public Prosecutions (DPP), Sejilla McDowall, said that the "sole compelling mitigation feature," was the fact that there was no previous conviction. She also noted that Robinson is an "accepted schizophrenic," which would go to personal circumstance.
She noted that the use of a hammer instead of fighting with hands was an aggravating feature, the number of injuries inflicted, and "the breach of trust is evident because the deceased was a family friend." She objected to the one third discount suggested, saying that there was no indication that Robinson had been going to plead guilty.
Justice Brian Cottle noted that the benchmark for manslaughter was 15 years as a starting point for sentencing.
He stated, "This is a peculiar case. This is a case where prosecution at the 11th hour decided that they would indict for murder, where, in my respectful view, an indictment for manslaughter might have been more apt." He said that the verdict of the jury enforces this view.
He noted the aggravated and mitigating features, and said "However when we take into account the peculiar mental history of this convicted man," that he felt the mitigating features outweighed the aggravating ones.
Cottle indicated that it was not impossible that if an indictment for manslaughter were preferred by the prosecution, that Robinson would have pleaded guilty.
He indicated that he would apply the one third discount. Added to the fact that he believed the mitigating features to outweigh the aggravating, the judge handed down a sentence of five years for the offence of manslaughter. He handed down two years for the second count, that of wounding, to run concurrently with the five years.