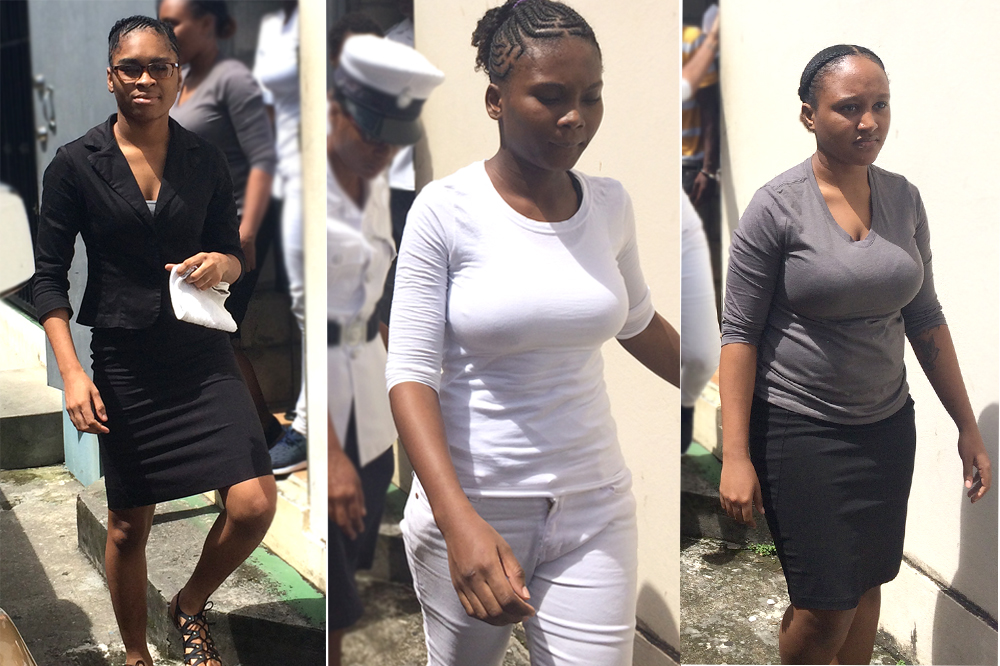 From the Courts
June 5, 2018
Court adjourns murder case, appeals for typewritten statements
The prosecutor, defence and Chief Magistrate, in a rare turn of events, all came together in support of a matter raised at the Serious Offences Court last week Tuesday.
Ronald 'Ronnie' Marks rose to make his feelings known about the difficulty of reading hand-written statements, after experiencing difficulty himself in reading statements related to one of the cases that he is defending.
Marks is the defence attorney for Taylor Mofford, of Belmont, who is one part of a teenage trio charged with the murder of 23-year-old Simona DaSilva. Alana Hudson and Twanecia Ollivierre were also likewise charged alongside Mofford for the September 4, 2017 Fairhall stabbing death of DaSilva.
The attorney stated that he had to complain as he had not been able to understand the statements, which he said were extremely difficult to read.
At that point, Chief Magistrate Rechanne Browne-Matthias told him to complain away, and spoke about the photocopying.
Marks returned that the photocopying contributes to the problem, but that the core of the problem was the legibility of the writing.
Browne-Matthias joined in with the lamentations, stating that she had "question marks by places where I have no idea what's happening."
Senior Prosecutor Adolphus Delpesche rose with rising voice to declare in disbelief that he had once asked a 'CID (Criminal Investigations Department) man' to type a statement, and that the officer went to someone of authority and that person told the police officer to write it.
It was requested that the case be done through paper committal, for expediency purposes, and, because of this, it was asked that the statements be typed.
Browne-Matthias reiterated the difficulty she has, saying that she has to spin them to the side and try and understand them.
It was noted that the statements must be typewritten if they are to go to the High Court anyway.
Hudson's lawyer was not present, and the case was adjourned to July 25. Ollivierre and Mofford became teary eyed in court.