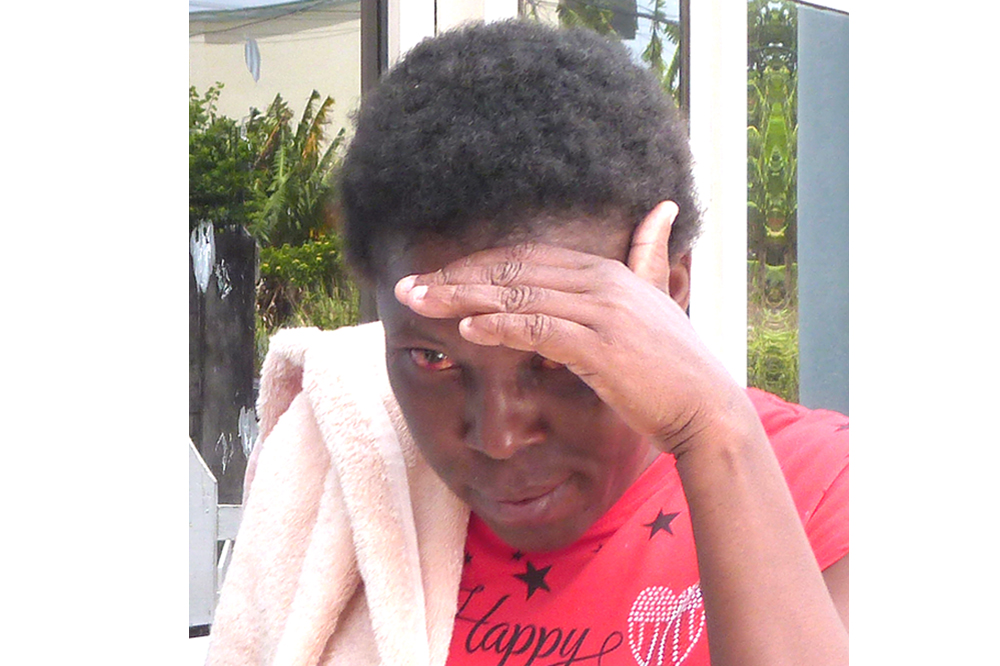 From the Courts
May 29, 2018
Court places ban on Petit Bordel woman
Petit Bordel is now a smaller place for Margaret 'Old Girl' Smith, who has been ordered to have no contact with a fellow villager, whom she allegedly chopped.
A week after her first court appearance on May 18, bail was granted to Smith, 35, at the Serious Offences Court last Friday.
Previously, Smith was charged with unlawfully and maliciously wounding Teresha Edwards, 20, of Petit Bordel, on May 14.
May 14 is also the day that two videos circulated on social media showing Edwards at the receiving end of a number of attempted attacks, with a stone and with a cutlass. In the first video, the person attacked her with a stone, Edwards having to fend the person off with one hand, while she held her infant in the next. In the second video, an individual attacks her with a cutlass, eventually landing a chop on her left arm, severing through bone.
Smith was detained in relation to the incident and was denied bail last week in consideration of the fact that Edwards had a second surgery to undergo.
Senior Prosecutor Adolphus Delpesche had no objection to bail being granted, as Edwards, following a successful surgery, is now said to be out of the hospital and "out of harms way."
He asked the court that a no contact order be made, and for reporting conditions.
Smith, whose eyes were still abnormally red, was given bail in the sum of $9,000, with one surety.
She must report to the Chateaubelair Police Station twice weekly, on Mondays and Thursdays, between 6am and 6pm.
Stop notices at all ports of entry and exit were placed against her, and she must obtain permission from the court if she wishes to travel.
Smith must not have any form of contact with Edwards, who lives nearby to her own residence in Petit Bordel, until the matter ends.
The matter comes before the court again on September 17.
Smith tried her best to avoid having her picture taken outside of the court, twisting her body away, and telling the media not to put their camera on her.