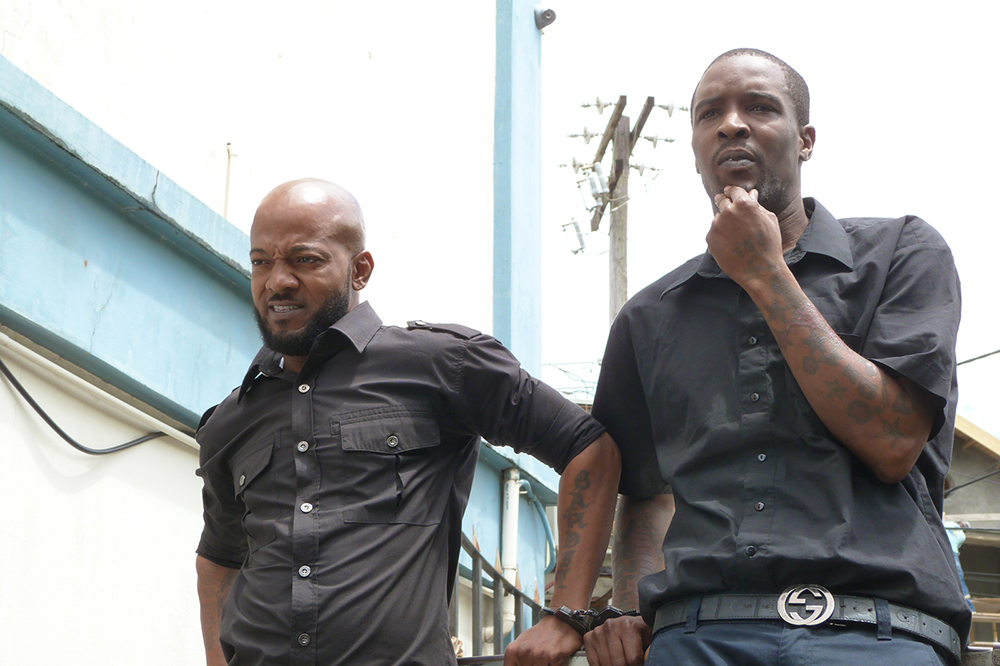 From the Courts
May 22, 2018
'Shrek' withdraws evidence in murder case against duo
One of the men present at a mass shooting incident at Diamond last October has told the court that he does not want to proceed with the case surrounding his attempted murder.
Alaskie 'Beaver' Samuel and Obandelle 'Bandell' Neverson were previously charged on October 23, 2017, that they did with malice aforethought cause the death of Gregory 'Woody' Abraham, on October 14 at Diamond.
They were also charged with the attempted murder of 10 other persons who were also shot at, the night Abraham was killed, eight receiving gunshot wounds, by the Roadside Bar in Diamond.
One of the persons who Samuel and Neverson are charged with attempting to murder is Recardo 'Shrek' McFee.
McFee is also an inmate at the Belle Isle prison, but was brought separately to the Serious Offences Court than Neverson and Samuel.
McFee took the stand as the first witness, but was not on the stand for long before indicating that he would like to discontinue with the proceedings against Samuel and Neverson.Senior Prosecutor Adolphus Delpesche stated that it wasn't really McFee's case, and that he had not expected this turn of events.
He requested time to consult with the Acting Director of Public Prosecutions on the case.Both lawyers representing the defendants indicated that they were perplexed at the development, and asked for final and short adjournments.The matter was given a week's adjournment to May 28.