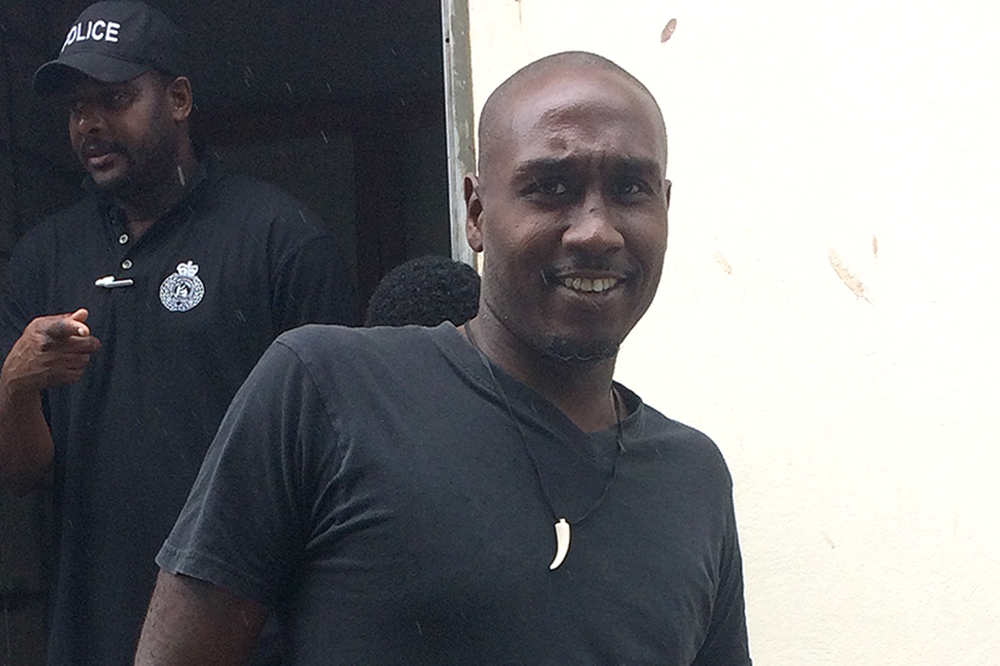 From the Courts
May 22, 2018
Layou man, female co-accused charged for gun, bullets
A man charged with possession of ammunition and a pistol now has a female co-accused, who is far from happy about her situation.
Tambu Patrick, 35 years of age, and Calet George, 36 years, were charged that they did on April 11 in Layou have in their possession, 17 rounds of 9 mm ammunition, without a licence.
They are also charged that on the same date and in the same place, that they had one Taurus 9 mm pistol in their possession, without a licence.
They both pleaded not guilty to the offences.
Patrick was charged with the offences of assaulting PCs 705 and 239, in one case to prevent his lawful apprehension, and in the other while the officer was acting in due execution of her duty.
His fifth charge is that he did damage one blue bullet proof vest, the property of the Government of St Vincent and the Grenadines, and was reckless as to whether he did so.
Patrick stuck to his guns and pleaded not guilty for all.
Senior Prosecutor Adolphus Delpesche indicated that he had no objection to bail for George, or for bail continuing for Patrick.
Chief Magistrate Rechanne Browne-Matthias indicated that she would add more conditions to Patrick's bail because she noted his address to be the United States of America (USA).
She asked that his travel and identification documents be surrendered to the court.
George was given the same bail amount as Patrick had been given, $12,000, and with one surety.
Stop orders were placed against the two, and they were ordered to report to the Layou police station twice weekly on Mondays and Thursdays, between 6 a.m. and 6 p.m.
Patrick had some questions for Browne-Matthias, asking if his co-accused's bail could "continue on my bail". Browne-Matthias indicated to him that it could not.
He also indicated that with an injured leg, he was not sure he could make the reporting conditions at the station. He was told that he was managing to move around in court well, and that he would need to work it out somehow. She stated that the court could "keep him elsewhere where it wouldn't be a problem."
"Sounds like a plan," the defendant responded.
George said her mother was present to bail her, but the mother did not show until the end of court. Therefore, George who had been crying when she entered court, was having a breakdown presumably at the thought of going to jail for the weekend.