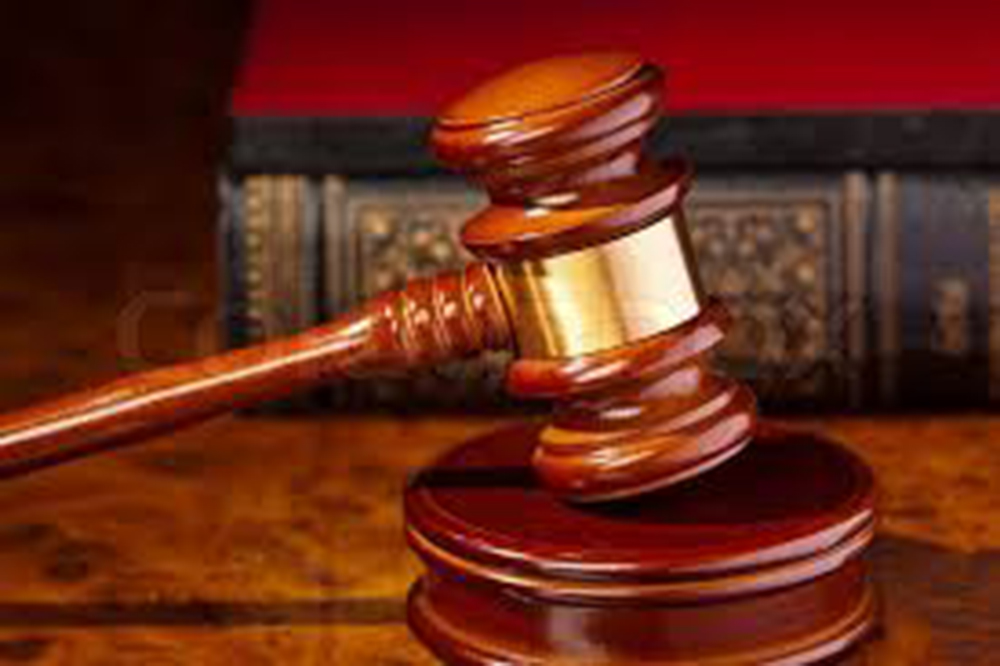 From the Courts
May 22, 2018
Barrouallie man hides weed in crotch; assaults police officer
Alarmed at a police officer finding marijuana in his crotch, a Barrouallie man chose to follow his flight instinct, which unfortunately took his charge list to new heights.Philson Spencer appeared before the Serious Offences Court toting four charges last Friday.
These were that he did on May 7 have in his possession 63g of cannabis, that he assaulted a police officer in due execution of his duty, that he resisted arrest and finally for assault causing actual bodily harm.
Spencer pleaded guilty to all.The defendant was apparently being searched after being stopped at the Grenadines Wharf by an officer, who felt something hard by his crotch area.
He did not answer questions about the object. Therefore, the officer searched the man's crotch area, and they found a plastic bag, with plant like material resembling cannabis.
After being cautioned, when the police attempted to hold on to Spencer, panic set in and he pulled away and winged it in the direction of the Massy Stores closeby.The officer then said he damaged his left knee after he caught up with the defendant, and he was pulled over his shoulder.
Spencer tried explaining to Chief Magistrate Rechanne Browne-Matthias what had happened.The mumbling defendant started saying something, which was clarified by Browne-Matthias who asked, "So you started to run when he feel you had something more than the member of your body?"
He said that this was the case, and that one officer who was running after him grabbed on to his shirt, but he zoomed away, leaving the shirt behind.An officer finally managed to grab on to the fleeing pants and stop Spencer's running, but another officer who was running after Spencer as well, ran into Spencer and fell down.
"So yes he fall over, but it's in colliding with you he fall over?" Browne-Matthias said. She commented that "all these things are so unnecessary."
"All them dramatics for 63g," she told Spencer, "One charge you woulda have here – possession of cannabis."Since the Barrouallie man did not have any antecedents, the Chief Magistrate did not think a custodial sentence would be appropriate.For the possession of the drug he was fined $175, which he paid.
For assaulting a police officer he was also fined $250 forthwith, which he paid.For resisting arrest the Barrouallie man was bonded for six months in the sum of $1000, upon breach of which he would pay the money forthwith or spend six months in prison.For assaulting the police officer and causing him bodily harm, he is to compensate the officer $300 by May 31.