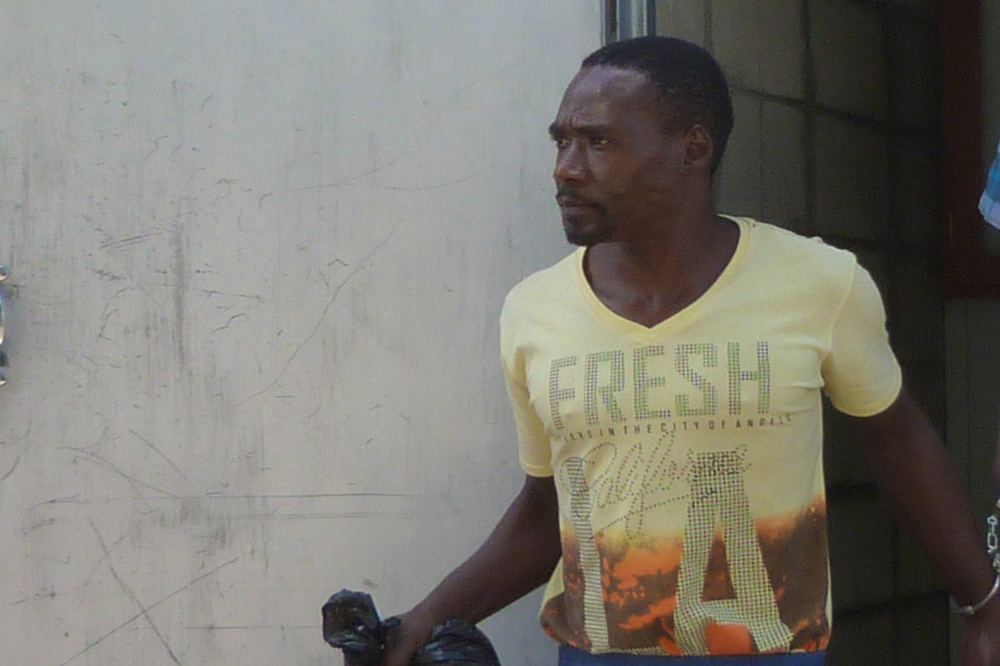 From the Courts
May 18, 2018
Campden Park cutlass attack case sent to High Court
A short preliminary inquiry into an alleged attack at Campden Park, involving a cutlass wound to the back of the head, ended in the defendant being sent to the High Court this Tuesday.Kirwin Pierre, 42 years, had previously been charged with unlawfully and maliciously inflicting grievous bodily harm on Lovell Anderson of Campden Park.
Five witnesses took the stand to give evidence in the preliminary inquiry including the 60-year-old complainant himself.It was said that Anderson had received a fractured skull from the incident.
Therefore, the court saw an emotional Anderson, whose eyes filled with tears and whose breathing became very audible.
He made a lot of gestures while telling the story of what happened that day, and at one point his lips were trembling as he had an outburst of emotion.
Pierre, who also lives in Campden Park, was not represented and therefore asked the complainant and the other witnesses questions after they gave evidence.
When Senior Prosecutor Adolphus Delpesche had presented the case, Chief Magistrate Rechanne Browne-Matthias committed Pierre to stand trial at the High Court.