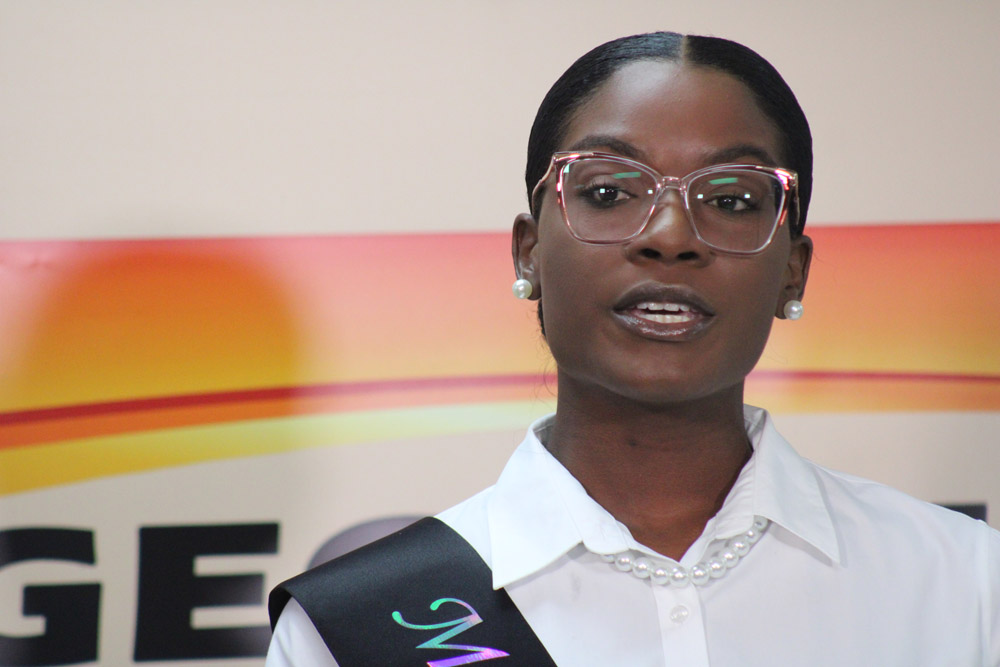 Shadyn McLean will help businesses in her community enhance their digital presence
Shadyn McLean, Miss Davyn in the Miss SVG 2022 pageant is on a mission to provide a singular space for entrepreneurs in her community to advertise to potential clients.
This is being done through her community service project, which focuses on Entrepreneurship Development. for businesses in Argyle and surrounding areas.
Her project is dubbed Vincy Biz Hub Buy South Windward and aims to bring businesses together so that clients can access information about the business and goods and services offered with just the swipe of one's smartphone.
It also seeks to enhance each business's digital presence.
McLean's project will be executed through a business registry where businesses are promoted via social media and through the initiative's website.
It forms part of the GECCU Miss SVG Community Service Project — a new addition to the pageant this year, which challenges contestants to effect lasting change in their respective communities.
As title sponsor of the Miss SVG Community Service Project, GECCU will make $1000 available to each delegate to execute a project surrounding a particular topic in each of their communities.
Each contestant randomly chose the focus of their community project which include education development; sports involvement; promoting safety and reducing crime; entrepreneurship development; advocacy for the differently abled; health awareness/ health promotion; community beautification and geriatric care.