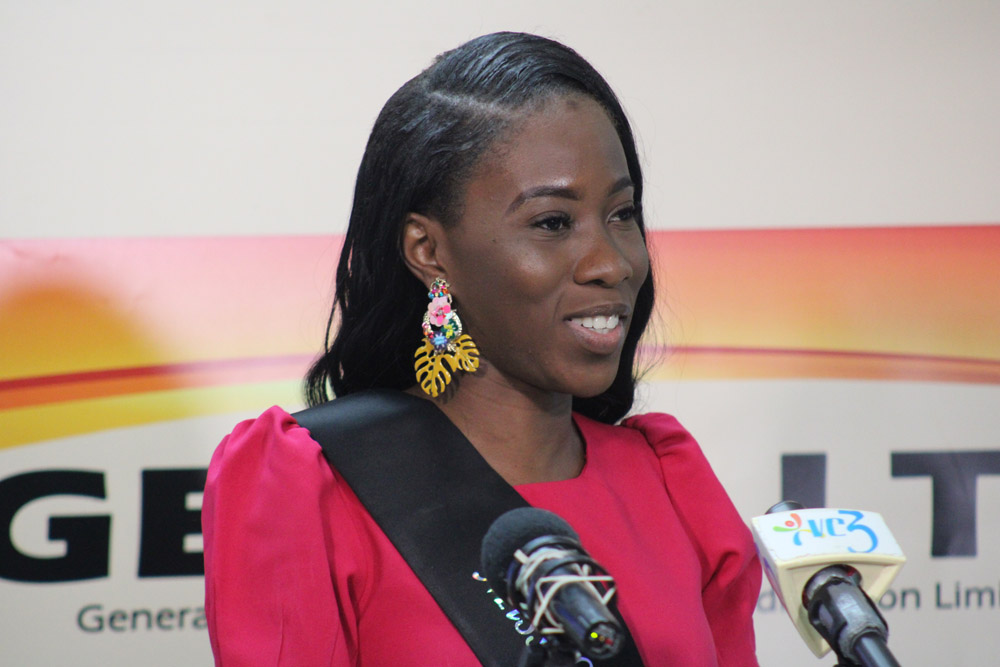 Arielle Ollivierre will help improve communication with the hearing and speech impaired
Arielle Ollivierre, Miss SVBL has hopes of raising awareness in her community as it relates to better ways of accommodating persons with disabilities in various settings.
This will be done through the execution of a community service project, which centres on the theme of Advocacy for the Disabled.
Ollivierre's project is also one of eight projects to be executed by this year's Miss SVG contestants as part of the GECCU Miss SVG Community Service Project — a new addition to the pageant this year, which challenges contestants to effect lasting change in their respective communities.
Miss SVBL's initiative aims to help individuals and institutions communicate more effectively with disabled persons, including those with hearing and speech impairments.
Ollivierre is attempting to address the inevitable restrictions placed on disabled students in schools as a result of the limited training given to teachers. Her proposed solutions introduce  basic signs to Grade 6 students and teachers of the Stubbs Primary School, during the last week of August.
She will also distribute gift baskets to disabled persons as an act of love and appreciation. The distribution will begin on September 12 and end on September 17.
As title sponsor of the Miss SVG Community Service Project, GECCU will make $1000 available to each delegate to execute a project surrounding a particular topic in each of their communities.
Each contestant randomly chose the focus of their community project which include education development; sports involvement; promoting safety and reducing crime; entrepreneurship development; advocacy for the differently abled; health awareness/ health promotion; community beautification and geriatric care.