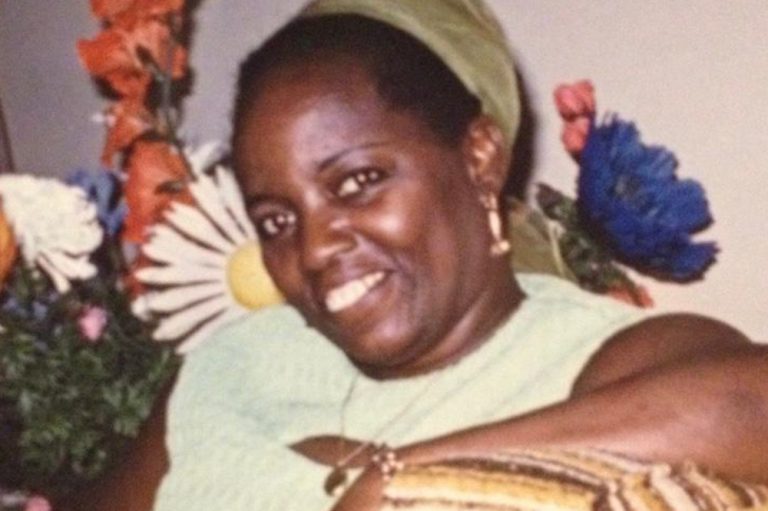 Ednitt Providence, a trail blazer for women
As women in St Vincent and the Grendadines (SVG) joined others globally to celebrate International Women's Day on March 8, SEARCHLIGHT has taken time to reflect on the life and legacy of Ednitt Providence, the first president of the National Council of Women.
Ednitt Providence – Mitchell was born on July 23, 1925 at DePomme (just outside Spring Village), to Miriam Mckenzie and Deniston Edwards. She spent her early years at Cumberland Bay where her father was postmaster for a while and attended the Westwood Methodist Primary School at Coulls Hill.
Although she excelled in her primary school education, and although she was regarded as a top performer from North Leeward misfortune hit when she was struck by malaria at the time of the sitting the scholarship examination to enter the Girls High School.
Though just a child of 13 or 14 years, she was brought into the teaching service and taught at Coulls Hill school for eight years or so and later migrated with her husband to Curacao. She was quite active among the West Indian community who had migrated to work for the oil refinery or in some related job. I am told that she earned a few guilders from selling ice to her neighborhood, made through the use of a kerosene-fueled refrigerator.
She returned to St Vincent in early 1956 and resumed work as a teacher, this time, after having had five children.
Academic Achievements
Ednitt excelled in the Higher School Certificate programme and was later awarded a scholarship to attend the University of the West Indies – Mona Campus around 1962. She returned as a graduate and took up a new assignment as a tutor at the St Vincent Teachers College. She left a few years later to pursue a Masters degree at the University of Calgary in Canada – a rare academic achievement especially for a Vincentian woman – more than 50 years ago.
She returned to St Vincent in the early 1970s and was eventually promoted to the position of principal of the St Vincent Teachers College, the very first Vincentian national to hold this post. Before her, the position was held by a succession of Canadian educators.
She retired from the post a few years prematurely,when she remarried and went to Union Island to live. There, she continued in her love for teaching by taking up the post of principal of the Union Island Secondary School, while running a small hotel (Sunny Grenadines) in Clifton.
When she returned to mainland St Vincent to live, she never gave up the profession she loved and taught Mathematics at the Intermediate High School for several years. She tutored students not only at school but also at her home.
Ednitt Providence was a creative person who loved her community and reached out to underprivileged children especially. She never felt that a woman was restricted to domestic assignments. She was at the time, St Vincent's version of Jamaica's Edna Manley.
Ednitt was a sculptor who had built a reputation for excellent work, in wood as well as in leather. Her wood carving of SVG's Coat of Arms remains hung in the parliament of St Vincent and the Grenadines. She was equally adept at turning out oil paintings.
She also did excellent work with leather and used some of her limited time to teach young men in such craft at the St Vincent Handicraft Centre.
It is to be said that one of her designs was selected in the national flag competition of 1969 (on the assumption of statehood). It was eventually rejected, for as by instruction, the statehood flag had to maintain the Union Jack in the upper left corner and the Coat of Arms located at its centre.
She also had a strong love for music and played the piano quite competently, reading scores as her fingers danced across the keyboards.
She also wrote short stories that were read on the local radio station and was a friend and mentor to Alban Henry and Chester Rogers – acknowledged nationally for their work in the composition of short stories, choral-speaking and calypso.
In 1975 Ednitt was elected as the first president of the National Council of Women in SVG. She did much to present a voice on issues concerning Vincentian women and also represented their interests at conferences in Cuba, Austria and elsewhere. She made a presentation on women's rights in Cuba and championed the cause of volunteerism at other fora, at home and abroad.
She was also a very active member of the Red Cross, President of the YWCA and an ardent supporter of Methodism. She was a trainer of Peace Corps volunteers in the 1970s. While living on Union Island, she was, for a while, the Scout Commissioner for the Southern Grenadines, and a member of the Union Island Health Committee.
Ednitt never thought that it was unladylike to play cricket and this she did since her youthful days in Curacao as a wicketkeeper and batter.
She designed, built and installed the metal rails on the balcony of her new home at Queen's Drive in 1973. She not only attended classes at the Technical college to learn welding but also took some time to learn the basics of maintaining a vehicle. She believed in her ability to get things done herself.
Since her participation in the Big Brother/ Big Sister Organisation, Ednith Providence reached out to helping less fortunate children from all parts of SVG. She treated them like her own and also gave some persons lessons leading up to the Common Entrance exams especially in Mathematics.
She was a strong woman of Labour. But, she never gave up her right to think independently and to be balanced and fair. This sometimes caused persons from within her political grouping to believe that she was " on the other side". This type of thinking manifested itself in her attempt at quelling the Union Island uprising of 1979. Although she was a supporter of the government in power, she also knew and appreciated the concerns of the young men who were involved – a few were her past students.
In her last years, she spent most of her time at her home but still had time to discuss the issues of the day with her friends and family. She had always loved pets – parakeets, and gold fish in particular. She also was an avid gardener, always passionate about her roses, right down to her last days on this earth.
Ednitt Providence passed away on October 6, 1997 at the age of 72 years.
As the late Chester Rogers affirmed at her funeral service, Ednitt Providence was not only a profound thinker and an orator, but a woman of action. And might I add, she had a good, keen mathematical mind.