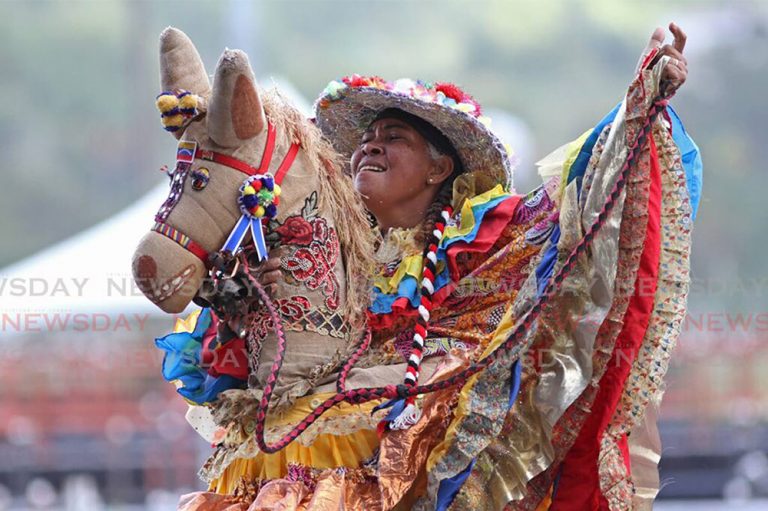 Features
February 22, 2022
Gauging Trinidad and Tobago's Carnival taste
Carnival lovers, health officials and governments throughout the Caribbean are anxiously following the experiment of Trinidad and Tobago (T&T),to stage a truncated festival for Carnival 2022. The experiment, dubbed "A Taste of Carnival", is being staged on a limited basis after the covid pandemic forced the cancellation of carnival, not just in T&T but throughout the Caribbean for the past two years.
Public opinion throughout the region remains divided as to whether, with the pandemic still raging, it would be safe to organize such a mass-participation festival because of the risk of it becoming a "super spreader" of the virus and thus adding to the region's casualty toll.
However, Trinidad and Tobago has taken the bold step to respond to popular demand by staging a slimmed-down version of its spectacular carnival. It consists of a number of shows at designated "safe zones", encompassing calypso, steelband and mas.
However, there will be no street parades on Carnival Monday and Tuesday.
The Carnival experiment began this past weekend with pan concerts for single-pan bands and small bands. Medium and large steelbands will take to the stage of the Queen's Park savannah this Saturday, February 26. There will not be the hugely popular Pan-O-Rama competition, however. Instead, 23 medium and 16 large steel orchestras will put on a performance, called Musical showdown in de Big Yard".
As has become customary, the Carnival is not without controversy, causing many persons to wonder what kind of "taste" they will get. The representative body for calypsonians, The Trinidad and Tobago Unified Calypsonians Organisation (TUCO) has withdrawn from participation in the festival and hence the competitions scheduled for the Calypso Monarch as well as the Extempo, Rapso and Chutney Soca have been cancelled. TUCO is however staging its own "Clash of the Tents" events at various venues.
Mas competitions will be staged with the preliminaries this week for King and Queen of the Bands leading to the finals on Dimanche Gras night, Sunday February 27. Carnival Monday and Tuesday will be very different with no Jouvert or Parade of the Bands. On Monday there will be displays of traditional mas and Stick Fighting, reliving Carnival's roots with a brass concert scheduled for the evening.
Fearing an inability of provide for "safe zones", Tuesday's event will be a virtual Carnival History Showcase which will be televised.
It will be interesting to watch both the success of the T&T Carnival experiment and moreover, its aftermath in terms of impact on the health situation there. These can have a lot of bearing on what happens later in the year in countries like ours, planning to stage their own "taste".