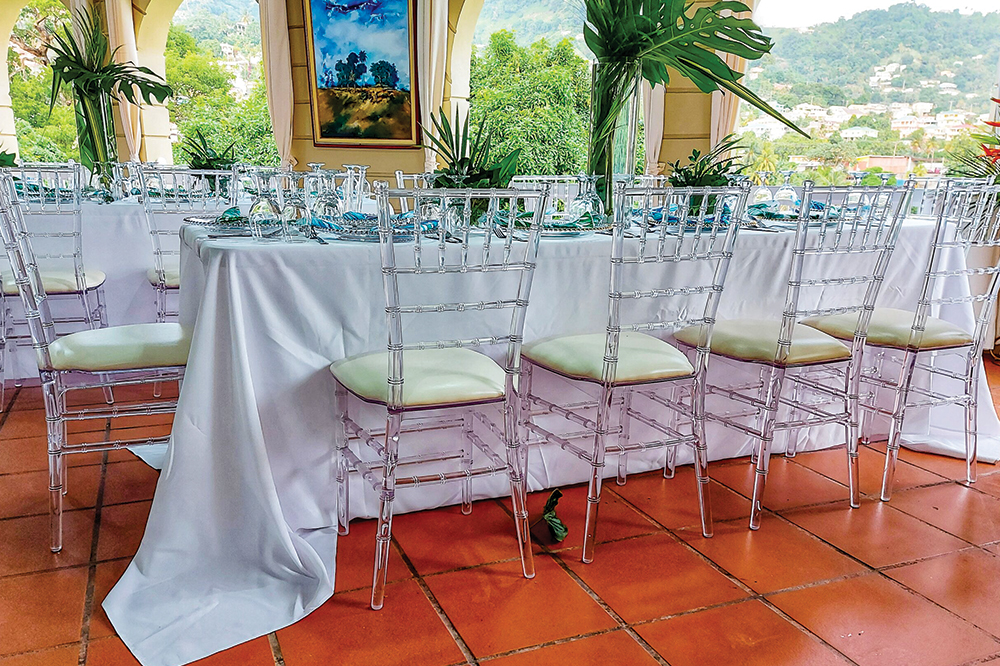 Features
September 24, 2021
Fanfare SVG launches sleek new website
Fanfare SVG Inc has once again demonstrated its commitment to convenience and quality of service for its customers through the recent launch of a brand new website. 
The sleek, user-friendly online space was officially launched on September 18 and features both aspects of the company; Fanfare Events and Fanfare Distribution. 
Alexis John, founder and manager of Fanfare SVG Inc told SEARCHLIGHT this week that the site has been in the pipeline for some time and not only provides more visibility for his company but embraces the opportunity to reach new and existing customers. 
"…In this time of COVID, in this pandemic, people's movement is somewhat limited to some extent…the watchword is convenience so I have to ensure that I fall in line to bring that very important value of convenience to my valuable customers," he said. 
For the past 12 years, Fanfare has provided event rental, decor and planning services to the public. 
Fanfare Distribution, the newest arm of the business, focuses on cleaning and disinfecting products that help to "make life cleaner and better". 
Via the company's new website, customers now have an opportunity to view the entire event rentals inventory, which has been separated into an array of categories to make the browsing experience seamless. 
Customers can also book a consultation for planning services. 
"It's basically enhancing our consultation process," John said. "Before this website, we had to send photos via e-mail or via WhatsApp or share our catalogue with you. Now, you are seeing our actual catalogue. Everything that we have in stock presently is on the site and stuff we are planning to add will be on the site as well." 
The wide array of quality cleaning and disinfecting products sold under Fanfare Distribution have also been separated into categories for shoppers on the website. 
Customers now have the option of placing their order online and organising either pickup or delivery. 
"It's easy to place an order. You select the item that you want, you can add it to the cart, check out and it will send us a notification of your order. You will also get one to say thank you for ordering, you fill out a mini form, name, e-mail address and we will contact you right away," Fanfare's boss said, adding that the full inventory of products is also available online. 
These orders are also checked and filled regularly, with the options of curb side pickup at the store, which is located in the Adams Brothers Building at Arnos Vale, or delivery. 
Delivery is also free between Kingstown and Ratho Mill. 
Although it has been only recently launched, John told SEARCHLIGHT that exciting services will be added to the site in short order. 
While persons can place orders via the website, the option to make direct payments using a debit or credit card on the platform is not yet available. 
However, John assures that this service will be ready for customers soon. 
Customers are also being encouraged to keep an eye out for coupons and special promotional campaigns, which will be coming soon. 
To visit Fanfare SVG website, go to https://fanfaresvg.com/events/