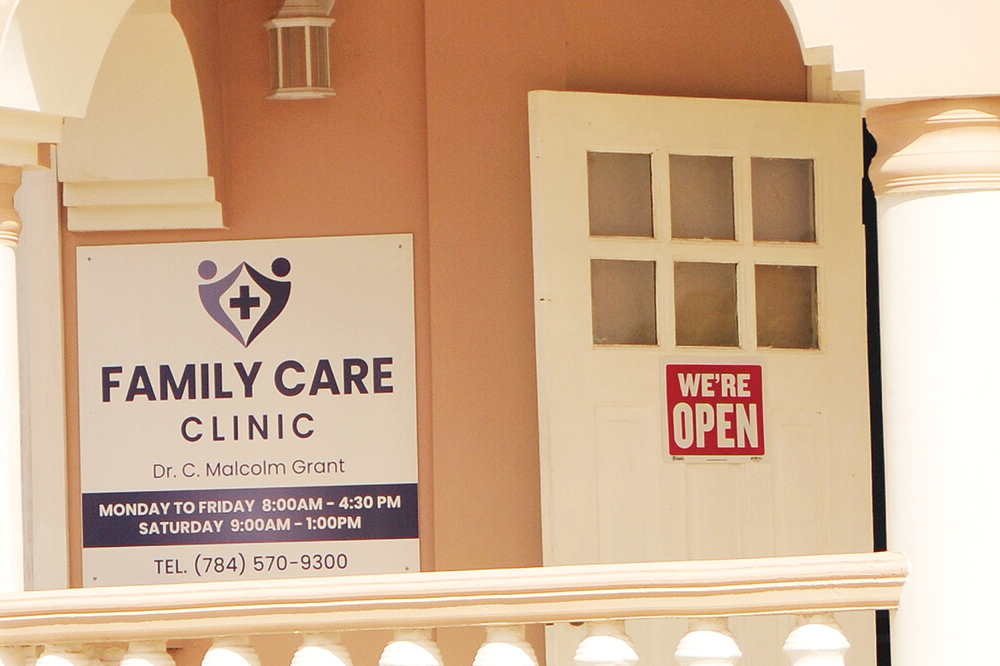 The patient is No.1 priority at Family Care Clinic
Family Care Clinic (FCC) opened its doors on August 3, 2021. The patient is their #1 priority. They are 100% dedicated to providing patient focused affordable care to all their clients.
They are conveniently located in Arnos Vale on the road opposite the road taking you to Dr. Truchot (dentist)/ Backyard Adventures. The road runs alongside the accounting firm Grant Thornton. FCC is located on the ground floor of the three-story building immediately behind Grant Thornton. They are open 8 am to 4:30 pm Monday to Friday and from 9am to 1pm on Saturdays. They are closed on Sundays and public holidays. For further details and directions, please call 570-9300. Walk in patients and appointments are welcome.
FCC and Dr. Grant are dedicated to building a trusting, mutually respectful, and professional relationship with all their clients. Dr. Grant holds in high regard the confidential exchanges between all patients and himself.
Currently FCC offers a wide range of primary care services to their patients. Their services include but are not limited to:
General consultations/ examinations
 A range of medicals
Childcare
Elderly care
Women's health
Men's health
Minor surgery
Telehealth (online) consultations
Point of care tests*
Rotating specialists*
*Over the coming months FCC will be offering an increasing range of point of care blood tests in addition to introducing rotating specialist services. Please check with their website:
www.familycaresvg.com for regular updates.
If additional medical services are needed, Dr. Grant can facilitate such via his networks with a wide range of specialists and facilities locally, regionally and internationally.