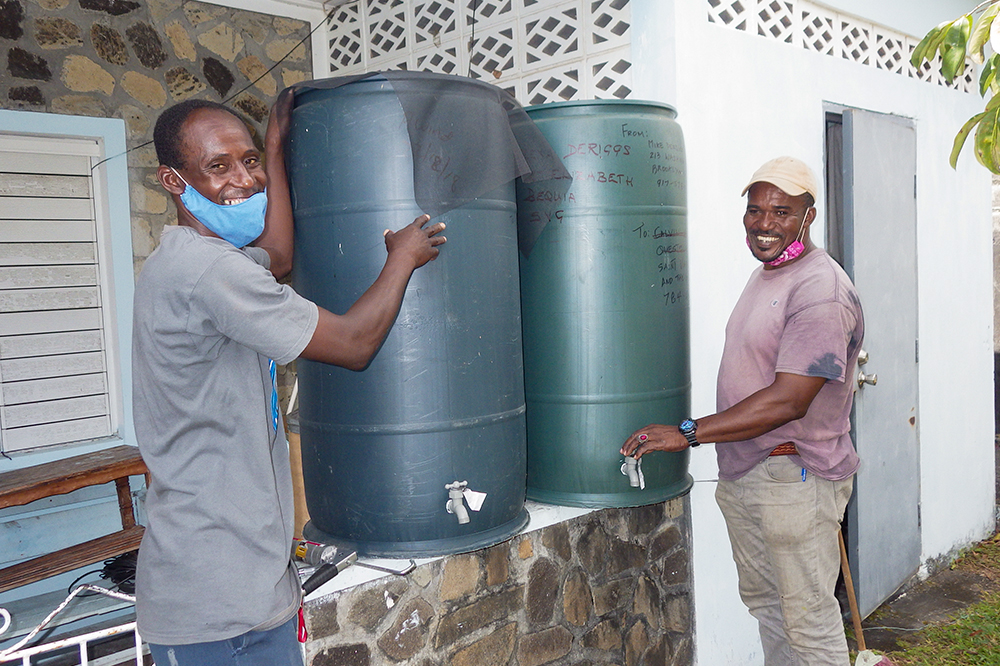 Features
February 12, 2021
Red Cross fighting dengue with 'safe barrel initiative'
The Local Red Cross and Red Crescent Society is spearheading an initiative to reduce the incidence of the deadly dengue fever which has already claimed eight lives since the outbreak last year and which claimed another life just two weeks ago.
The project, with the code name "Safe barrel initiative" seeks to reduce the breeding areas of the aedes aegypti mosquito, carrier of the deadly dengue disease.
With assistance from the grant DREF fund (Disaster Relief Emergency Fund), the local Red Cross has employed the services of four teams of skilled workmen who will be retrofitting all drums currently used for harvesting rainwater with a mesh to prevent mosquitoes from breeding in these containers, while at the same time allowing these small water tanks to provide the service for which they are used; to provide drinking water for animals, watering vegetables, sanitation, laundry and even for cooking.
The project which started in November 2020 saw the installation of the coverings and taps at 60 homes and farms on Union Island, 20 on Mayreau, 70 on Bequia with another 150 homes and small farms targeted in the following communities: Campden Park, Lowmans Leeward, Montrose, Sharpes, Stoney Ground, Stubbs, Overland and other communities in North Windward, a grand total of 300 households and small farms.
Also included in the project is the on going free collection of white goods, including discarded fridges, washing machines and other utensils which when left outdoors also provide a breeding habitat for these deadly mosquitoes. This project also saw the first ever white goods collection on Union Island which picked up a whopping 30 truck loads, lessening the breeding places for these vectors. The collection of white goods is continuing in South Windward, Marriaqua and Bequia.
According to Harvey Farrell, who is the coordinator for this Red Cross driven project, this initiative is also supported by the Ministry of Health, Wellness and the Environment (MOHWE) and is also complemented with radio jingles. He said that as part of the public awareness program, reusable face masks are being made locally with a short message to avoid dengue, and which will also help reduce the spread of the corona virus by its regular use. Philanthropists and other charitable organisations are asked to reach out to the local Red Cross so that they can extend these meaningful services to a wider cross section of the Vincentian community. (Report and photo by Don DeRiggs)