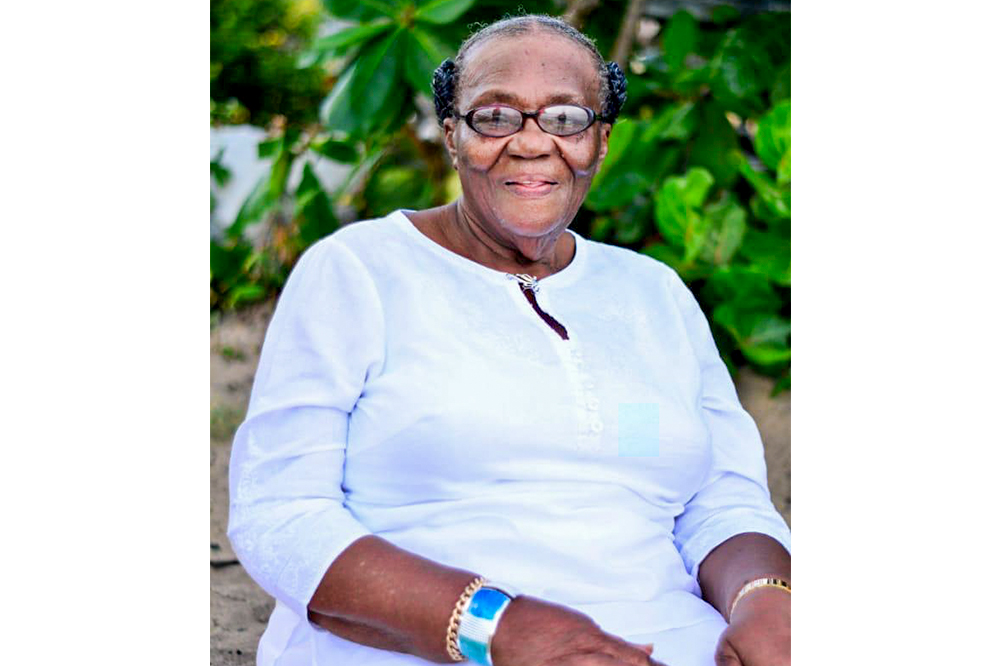 'I am a happy woman without regrets' – Jestina Charles
by Katherine Renton
Jestina Charles OBE, a force of nature who has dedicated her life to helping others, and who was declared the Regional Unsung Hero of 2006, says that she is a happy woman without regrets as she turns 88 tomorrow.
Unless you ask her, Charles, now a holder of a National Women's Award and Officer of the British Empire award, probably won't tell you what she has done to help the needy, elderly and youth during her lifetime.
However, if you do ask her, you may be able to find out that there was a point in her life when she worked three jobs at the same time to send children through school when their parents couldn't afford it.
In total she has fostered six children and assisted another six through school.
When she looks back on her life, the now elderly woman says that these 12 children are the highlight. "They're [all] in field of work: policemen, teachers, doctors," she commented.
"I tell you I'm so proud of them, I feel excited and glad for them, the progress they made …. They really have good jobs, all of them," Charles said with contentment.
The former Leader of the Sunday School explained that she began financing children through schooling when a father came to her after his eldest passed the Common Entrance examinations.
"I need an education for myself; I can't afford it,' he said to his son," and sought out Charles with tears in his eyes.
There were also two other girls from her Sunday School that passed their Common Entrance exam but, "the father said they will have to go in the mountain with him because he can't afford it."
"I cannot see children who are brilliant in school sent to the mountain when they can get an education," Charles asserted. This is what inspired her to work three jobs, including being a seamstress, working in the smocking industry, and making cuttings to be used to make shirts in a factory.
Jestina is the wife of Pastor Hollis Charles since 1966, and she taught Christian Education in eight day and evening schools at the time that she was fostering these children.
She used to cook for 42 children at the Byera school before a feeding programme was established.
When she gained the title of Regional Unsung Hero 2006, in a competition held by the First Caribbean International Bank, light was shed on some of her good works. Charles conducted the "Love Table" for decades in which food was delivered to the poor, aged and under privileged persons. "Bethel Care", a food distribution programme for the elderly, is also her work. She has started a number of clubs and programmes, and helped young mothers to gain employment. The theologian is also a marriage counsellor. Additionally, she taught crafts at the Golden Years Activity Centre.
The food distribution programme has now ended for lack of funds, and no one has taken up the duty after her.
"I was never tired, never, ever tired," she notes, and sometimes wonders where the strength came from.
In her old age, her body has lost its vitality. She suffered a stroke before having a cardiac arrest last September.
"And truly I thought that was it," Charles says, adding "I just want to give God all the praise and the thanks to be alive."
Her days are now very painful as she walks with a limp, and the help of a walker due to sciatica. However, her spirit still radiates from her. "I'm alright…I'm alive! I'm alive!…So that means something," she emphasized.
Presently, "I teach Sunday school, I lecture at church, I'm a happy woman. God has been good to me. Never regret a moment of my life," Charles informed.
"I'm never bored you know, even though I'm old and at this age, I'm never bored, I'm always reading or doing puzzles, so I kept active. I can't do the amount of work I used to do before but I keep myself active and reading the word," she commented.
Looking back at what inspired her, the community woman explains, "God made me that way and he encouraged me to do that which I did."
As she celebrates her 88th she thanks God, Soroptimist International, and Cheryl Johnson, who recognized her efforts and wrote about them.
"Look at other people, and those who are in need, help them out!," she gently encourages others, "and St Vincent would be a better place."