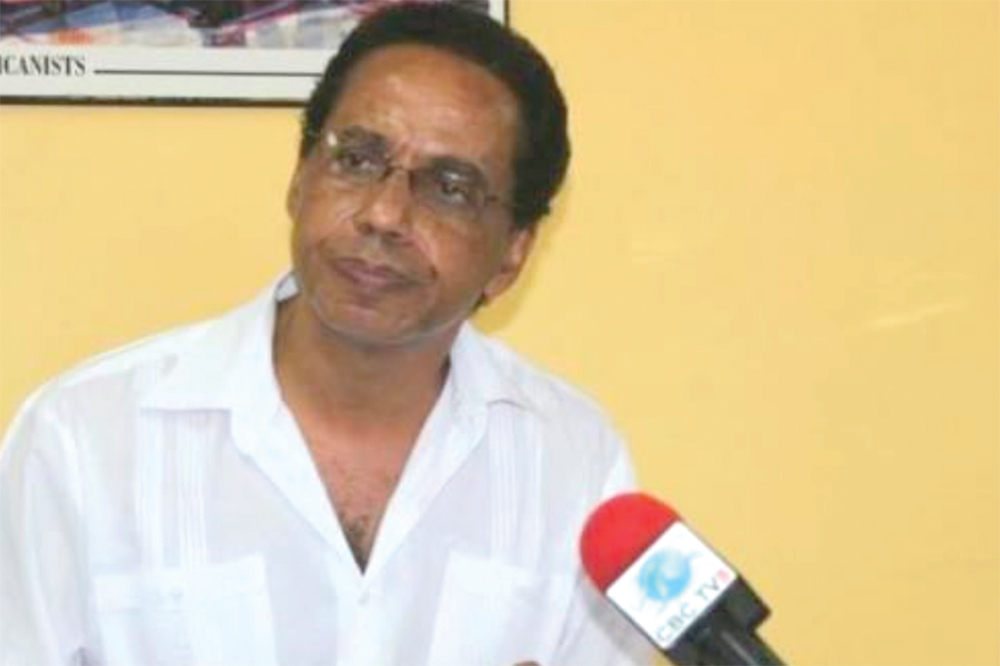 Farewell, Sir Vincent Beache!
by David Comissiong
Barbados' High
Commissioner to SVG
 
It is with great regret and a deep sense of sadness that I learnt of the recent passing of Sir Vincent Ian Beache.
Though Sir Vincent never attained the highest political office of Prime Minister, he was easily
one of St Vincent and the Grenadines' most outstanding statesmen and patriots – an exemplary politician, public servant and citizen, and a role model, not only for the nation of St Vincent and the Grenadines, but for the entire Caribbean.
Over a long 33 year career in active politics, Sir Vincent served his nation as Member of Parliament, Parliamentary Secretary, Minister of Trade and Agriculture, leader of the St. Vincent Labour Party, leader of the Opposition, leader of the Movement for National Unity, leader of the Unity Labour Party, Minister of National Security, the Public Service and Airport Development, and Deputy Prime Minister.
Throughout all the vicissitudes of his long political journey Sir Vincent distinguished himself with a reputation for integrity, humility, commitment to the service of his fellowman, and with the outstanding quality of always being prepared to put the national interest above his own personal self-interest.
Sir Vincent taught our Caribbean Community a priceless lesson in mature and patriotic statesmanship when he, along with current Prime Minister, Ralph Gonsalves, led the process of uniting the St Vincent Labour Party with the Movement for National Unity and thereby establishing the Unity Labour Party – a political formation that has governed St. Vincent and the Grenadines for the past 18 years.  Sir Vincent was always the unifier, ever willing to make personal sacrifices in order to facilitate unity and progress for his political party, his people and his nation.
Sir Vincent undoubtedly will be greatly missed, but we should all take comfort in the fact that he ran a good race, completed his course, and left a positive and indelible example to inspire future generations.
I extend my deepest condolences to Lady Vida Beache and to Sir Vincent's sons – Eugene, Alex, Keith, Stockton, Paul and Glen – as well as to the officers and members of the Unity Labour Party, and indeed, to the entire populace of St Vincent and the Grenadines.