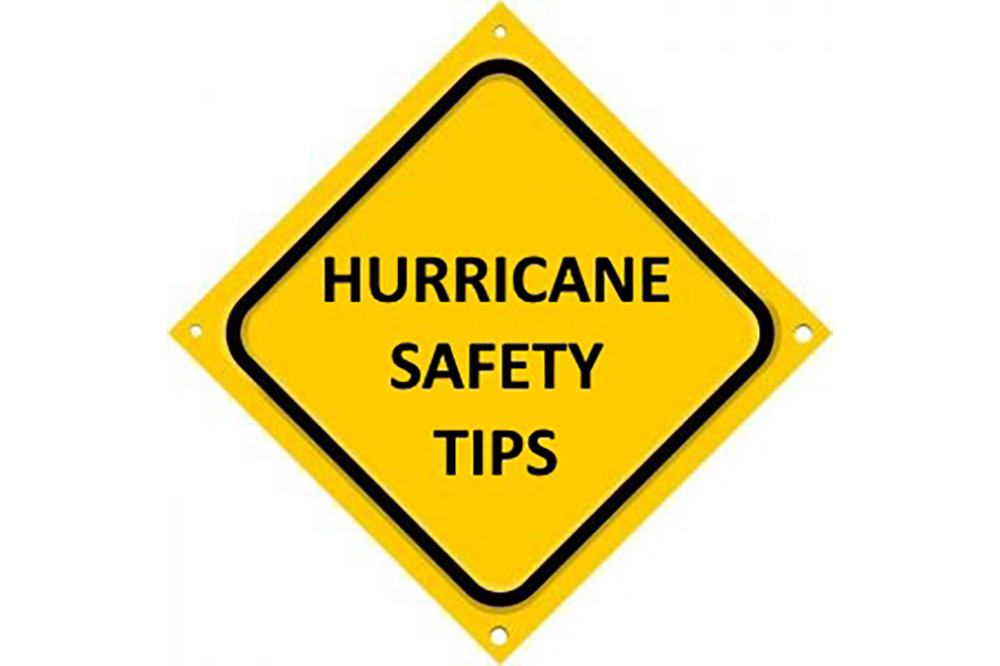 Tip on getting hurricane prepared
Ensure that you have a family evacuation plan
n Keep up to date with the latest information on the radio.
n Stock up on emergency supplies (medication, food, clothing)
n Know where the nearest hurricane shelter is located.
n If you have to go to the nearest hurricane emergency shelter, do so as soon as NEMO announces that the shelters are open.
Key reminders to save lives in the event of a storm:
n Cut all overhanging trees.
n Clear nearby gutters and drains of debris.
n Design an evacuation plan for your family or business.
n Know the location to the nearest emergency shelter in your area.
n Ensure that you have sufficient non-perishable food items and drinking water to last four to five days.
n Purchase sufficient lifesaving medication to last four to five days.
n Safeguard important documents in water proof container or pouch.
n Follow flood preparedness precautions if you live in an area prone to flooding
n Close and board up windows and glass sliding doors.
n Turn refrigerator and freezer to coldest settings. Open only when necessary.
n Don't venture out to explore during the calm "eye" of the storm.
n Avoid loose or dangling power lines and report them to Vinlec.
Take steps to protect your businesses
As was seen in the aftermath of Hurricane Irma and Maria, they often take a toll on businesses too.
n Create an emergency business response and continuity plan that will help your business to recover quickly.
n Review your business insurance policies in order to understand what's covered.
n Secure livestock, machinery and pets.
n Secure vehicles, fishing vessels and boat engineering.