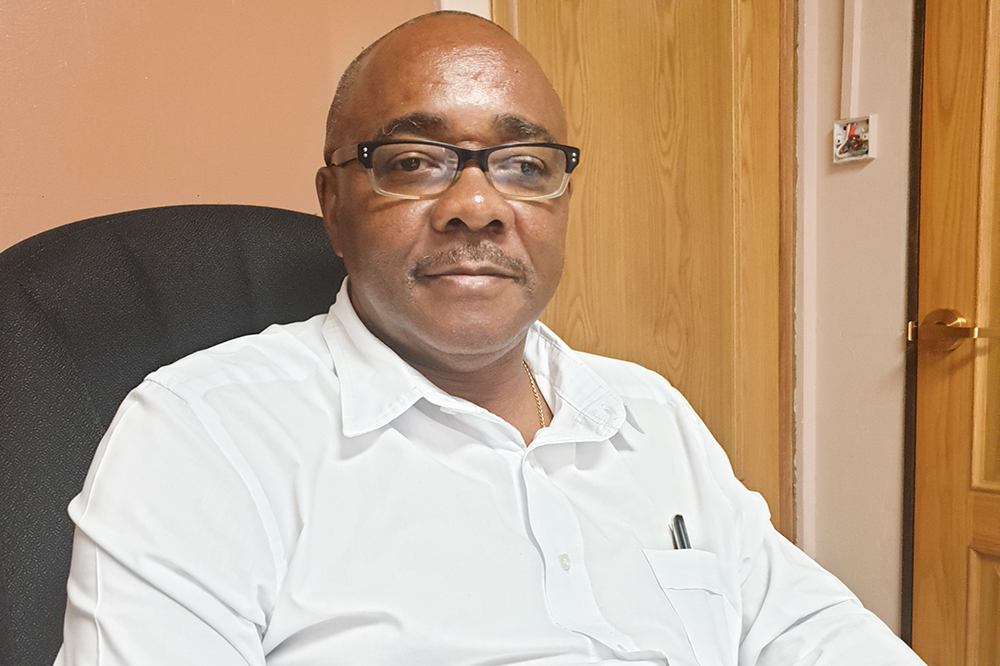 A Bank for the ordinary man
In 1908, businessman Joseph Burns Bonadie saw the urgent need for a bank that could be of assistance to the ordinary man.
So, he founded the St Vincent Agricultural, Credit and Loan Bank with assets amounting to $5,800.
On January 26, 1910, the first ordinary general meeting of the shareholders of the bank was held at the Public Library.
Now, 111 years later, the bank continues to serve undiminished, the purpose intended by its founder and stands as an excellent memorial of the life and work of Bonadie.
And according to Ralph Baynes, the Managing Director of what is now the First St Vincent Bank, the institution which was founded to help the ordinary man is still doing that today.
"We are the only bank that ever went into the fields and paid people; we went into arrowroot fields and paid wages in the past and we will do that today if need be, because the way the bank operates is that we are more people oriented," Baynes told SEARCHLIGHT.
Giving some background, Baynes said that the bank was incorporated on May 24, 1909 but it was started in 1908.
"This bank started off in the early days and you can see from the time we started, we have gone through a lot. We have gone through wars, riots and we are still here," stated Baynes.
He added however that it appears that the current global situation and regulations are working against the bank, but First St Vincent Bank is braving the storm.
"We are the first indigenous bank and there are not a lot of institutions that have survived for this amount of time," said Baynes.
The bank has 14 employees and an asset base between $38 to $40 million. It is open on Saturdays and daily up until 3 pm and is totally customer oriented.
"If we are closing and we see you coming to the bank and you call out, we wait for you. The other banks don't do that, they close the door.
"The regulatory forces that are impeding the bank and stepping on the bank, they don't want that. They want a globalized approach to banking and that is one of my biggest disappointments," stated Baynes, who added that the First St Vincent Bank does not overdo charges and penalties like other institutions.
"We try to make people who come in here feel the ease of doing business. We have even offered loans for ice boxes," said Baynes.
He added that while the bank knows that these types of loans are risky, that is what banking used to be about, taking risk and helping people.
"You are going to lose some, but by taking risk you also expose yourself to customers that will stay with you for the rest of their life," said the managing director.