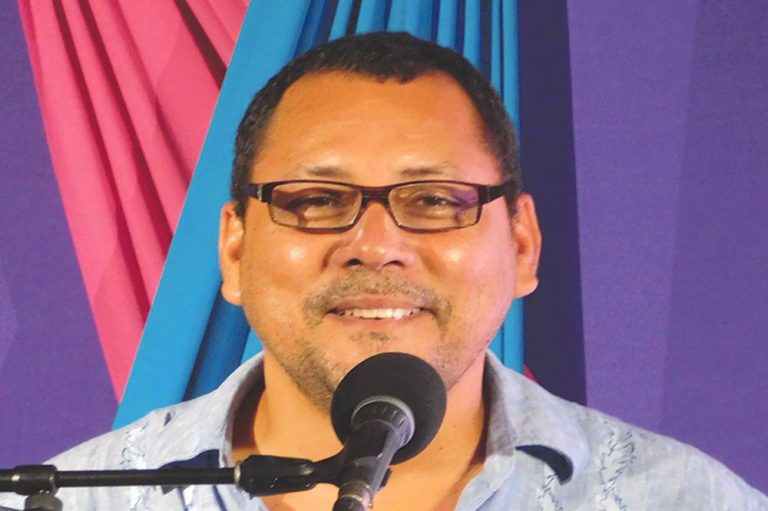 CDC Chair Promises Exciting Vincy Mas 2018
For Vincy Mas 2018, 'the Hottest Carnival in the Caribbean', organizers are promising an experience that everyone can enjoy, with all-inclusive, energetic events and the availability of early bird tickets.
At the media launch on April 10 at the Cruise Ship Terminal, chair of the Carnival Development Corporation (CDC) Ricardo Adams said whether persons desire 'hard-core traditional' or something 'ultra risque,' Vincy Mas offers both.
He said the all-inclusive packages for CDC events Miss SVG pageant and the EVO 4.1, which were introduced last year, will be retained, as well as a semi inclusive section for the Steel and Glitter event. Adams revealed that e-tickets and hard copy tickets for these, as well as weekend package tickets for Vincy Mas shows, will be available for purchase in time for the launch of Vincy Mas on Saturday, May 5 and are value added.
"…So, by the time Vincy Mas launches, you will have both physical and online tickets for sale, so that people from overseas can get online tickets and people locally can get the physical tickets. Again this year, we are trying to put together packages, so that people can come and buy a Vincy Mas package that runs from Thursday to Sunday night."
He said T-shirt bands are getting bigger and while traditional costumes are maintained, there will be costumes on the other end of the scale. "So, whether you want to go hard-core traditional or ultra risque there is mas here in St Vincent for you," Adams said.
A simultaneous launch of Vincy Mas will be held in New York, as well as a cool down event.
Adams urged everyone to support Vincy Mas because it is financially beneficial to the country. He also made an appeal to persons in the performing arts who are not part of Carnival to come forward as judges for some events.
Vincy Mas will be officially launched on Saturday, May 5, followed by 10 shows: Miss SVG – Saturday, June 2; Soca Semi-finals – Saturday, June 23; Calypso Semi-finals – Friday, June 29; Junior Carnival – Saturday, June 30; Junior Pan Fest – Sunday, July 1; Junior Calypso/Soca – Tuesday, July 3; Steel and Glitter – Thursday, July 5; EVO 4.1 – Friday, July 6; Soca Monarch – Saturday, July 7; Dimanche Gras – Sunday, July 8; J'Ouvert & T-Shirt Band – Monday, July 9 and Mardi Gras – Tuesday, July 10.
Minister of Tourism Cecil McKie said he anticipates more persons visiting SVG for the Carnival season, since the addition of direct flights from Canada and New York.
Vincy Mas 2018 'AH TELL YUH!' will be held from June 29 to July10.
For more details contact the Carnival development organization at 784-457 2580 or a www.carnivalsvg.com.