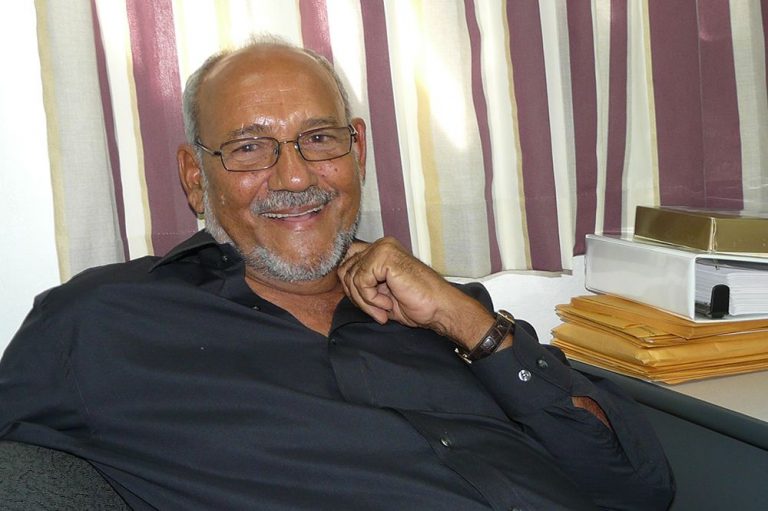 Keep your business off social media, warns Sir James
A former prime minister has cautioned against the posting of personal information on social media platforms and is warning politicians to always be on their guard.
"We don't have any privacy again. You keep putting things on Facebook innocently about yourself; people got to put a picture of the food they are eating; what for? I think that is total nonsense. You are exposing yourself," Sir James Mitchell said in an interview with SEARCHLIGHT on Wednesday.
Mitchell made the comment in the wake of the suspension by Facebook last Friday of Cambridge Analytica and parent company, Strategic Communications Laboratory (SCL) Group, for allegedly illegally accessing and sharing user data. Cambridge Analytica has been accused of using its "psychographic data models" to sway undecided voters
by targeting people's social media profiles and serving up messages and ads based on their perceived biases.
The veteran politician worked
with SCL for the first time in 1997, and up to 2012, he was listed on their website as a member of their advisory board. He, however, has not been in touch with the company recently, he told SEARCHLIGHT on Wednesday.
"Sometimes when I go to London, I meet them, have a lunch with them, but we are not doing any business. I haven't seen them for a long time."
Describing the world as moving into a "new jungle of this information age," Mitchell said he does not have a Facebook account and is amazed at how glibly people post their personal information online.
He said when people make posts on social media, people all over the world can track your movements.
"This is a frightening world."
On Tuesday, Cambridge Analytics suspended its CEO, Alexander Nix, who was filmed as part of a British television station's investigation giving examples of how the firm could swing elections around the world with underhand tactics, such as trying to tape its candidates' opponents accepting purported bribes or sending "some girls around to the [opposing] candidate's house."
Stating that he is a "very careful person," the founder of the New Democratic Party said he does not go into meetings to discuss politics without ensuring he is not being taped.
"You have to be with it in this game," he declared.
"People allow themselves to get caught with this kind of trap," he said, agreeing that politicians should always be on their guard.
He said the last he had heard about SCL is that they were involved with the Trump campaign and he is not personally aware that the SCL has ever been involved in unethical behaviour.