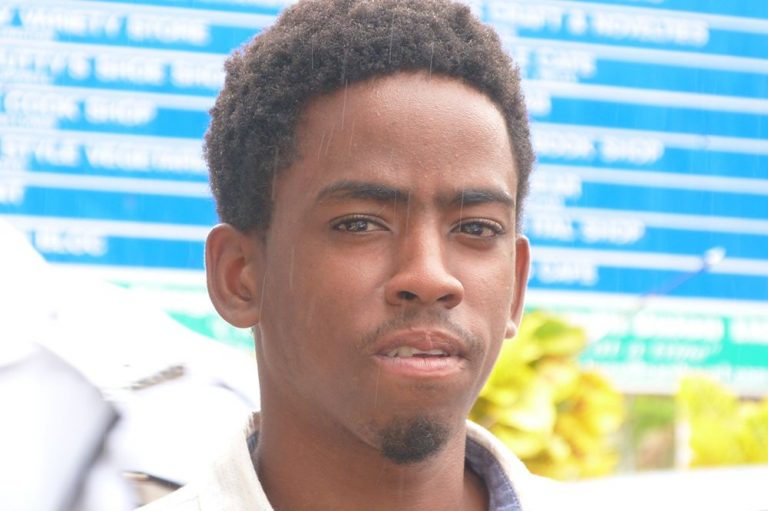 Man gets six months in jail for shoplifting
Unemployed, one 21-year old took to stealing strong rum from CK Greaves supermarket for money, and when he landed before the magistrate, he asked him to help him get a job.
An Emmanuel High School Mesopotamia drop-out at Form 3, Steven Boucher has convictions for theft and attempted burglary in the year 2015, wherein he stole soft drinks and clothing.
He told magistrate Rickie Burnett that he felt he needed to provide money for his family, and this was what caused him to attempt shoplifting last Thursday, so that he could sell the four bottles of Sunset Strong Rum.
Boucher, pleading guilty, was brought before the Kingstown Magistrate's Court last Friday to answer to the offence.
On March 1, at the CK Greaves supermarket in Kingstown, a security guard was on duty when Boucher entered the establishment with a knapsack on his back, moving suspiciously. The security guard said that the defendant had a food basket, within which he was placing items, and after a while put the basket down. Taking the knapsack off, Boucher appeared to be doing something suspicious, as outlined in the observations of the guard. When the defendant was ultimately intercepted, he had already passed the cashier, and four bottles of Sunset Strong Rum were in his possession.
Burnett asked the defendant if he remembered his convictions, to which he responded that he had. He then asked him who the magistrate was when he was convicted in Biabou, to which he responded that he couldn't remember.
"What about the face? You remember the face?" he asked Boucher, whose own face was screwed up in thought. He could not remember, he said.
"Let me remind you. I was the magistrate in 2015," Burnett told a surprised Boucher.
Interjecting, the defendant asked the magistrate if he could help him get a job.
Burnett said that that was not his job. "My job is to deal with people who offend and come into court," he said.
The magistrate also indicated that his hands were tied because of the defendant's significant record, as it related to sentencing. "You see, Mr Boucher, what is going to work against you is your record that you have," he stated. "When you behave like this, the court cannot tell you have a good day and go home.
"That's not how I function here", the magistrate stated.
Grim news also came from the prosecutor and defence counsel Ronald Marks, who were engaged by Burnett for their thoughts.
The prosecutor recommended a custodial sentence, and Marks said he saw the only 'wiggle room' for the court being a suspended sentence, if the court was feeling 'especially generous', noting the aggravating features of the case.
Burnett, noting that Boucher had appeared before him twice in Biabou and had received a bond and a curfew at his hands, stated to the defendant, "I can't help you this morning."
The magistrate sighed as he sentenced the young man to six months in prison and ordered restitution to the supermarket.(KR)