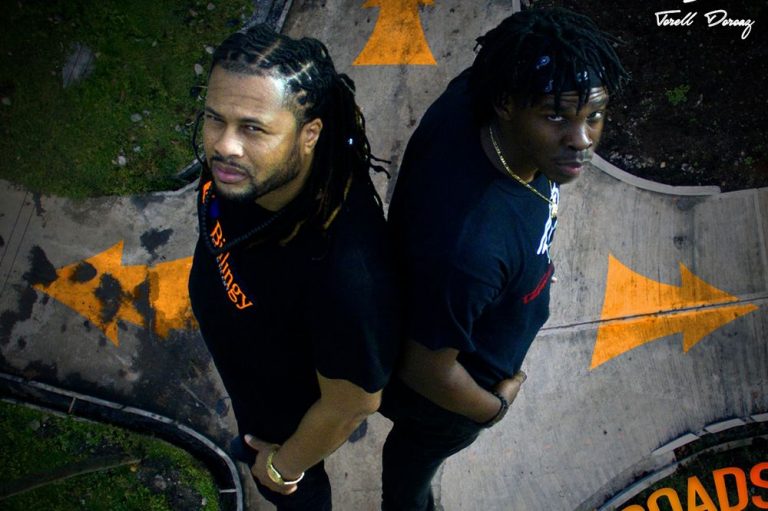 Features
February 9, 2018
Vincentian gospel artistes collaborate on Caribbean flavoured hip hop track
Crossroads is a new collaboration by fastest rising Vincentian gospel artiste Hayden Billingy and Torell Doroaz, formerly known as MisFit/Chad Durrant.
At a time when many are falling away from Christ and seeking alternative truths at the crossroads of decisions, this song chronicles the arduous fight to stay upright, promising that things will be alright.
Crossroads is a candid Caribbean inspired hip hop, narrating a situation where all of us as Christians, at one time or the other, have found ourselves: at the crossroads of life. A place where we feel like we have failed God, but have to choose which path to take, whether to return to a life of sin or follow him wholeheartedly, even in our state of our brokenness.
The song encourages persons who have found themselves at the crossroads to remember God has got a better way and it's going to get better if you choose to stay the course and go higher!
The record was produced by Andrez Bascombe of AAM Studio in Arnos Vale. This historic record marks the first musical project for Hayden Billingy working alongside a local producer. Hayden has worked with producers from England, Cuba, St Lucia and Barbados in the past. "Andrez is a talented young Vincentian artiste and producer and it's a pleasure to produce my first home grown record with him," noted Hayden from his home studio Arch City Records, where the song was recorded, mixed and mastered. The song was written by Hayden Billingy and backing vocals were done by the talented Anakie Hoyte, Andrea DaSilva and Andrew DaSilva.