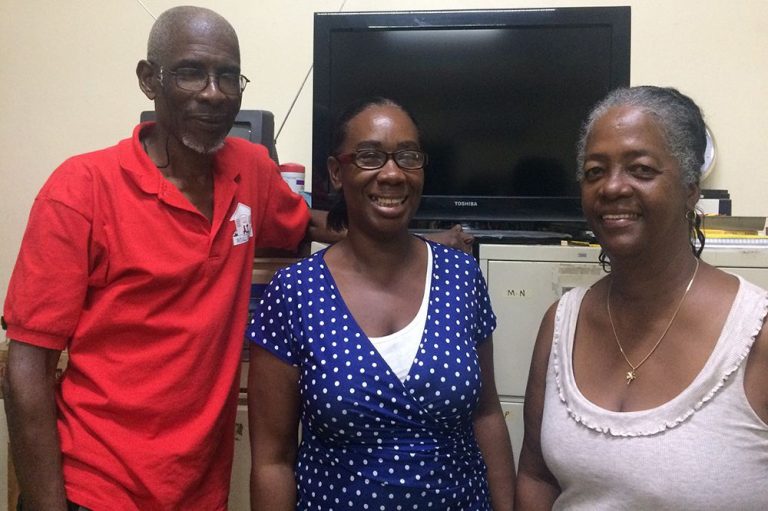 Features
December 29, 2017
AI Real Estate: Oldest and best in the business
St Vincent and the Grenadines (SVG), with its picturesque natural beauty and tropical climate, is the property owner's dream.
But, how do you connect local owners with prospective buyers in the diaspora? Motivated by a sense of opportunity, Don Providence established AI Real Estate in 1984, in an effort to solve this problem. 
"As I traveled throughout SVG, there were homes and signs that did not do justice to advertise the properties in a meaningful way. Added to that, we created a link for property owners in the rural communities to connect with buyers who were mostly overseas and so complete the cycle and earn a fee at the same time," Providence explained. 
Located at Kingstown Park, AI (Associates International) Real Estate provides services in real estate consulting and sales, as well as property management and appraisal. The AI team comprises Providence, CEO, his wife and business partner Emily, and office manager Vanessa Cole. Having no opportunities for formal training in St Vincent, they are self-taught professionals, who credit their success to a combination of creativity, drive and sleepless nights.
Providence describes the current real estate market as sluggish, due to the economic downturn and international trends, but he sees this as an opportunity for them to be more innovative. He points out that there are many selling points which make the local real estate market very attractive for potential buyers. 
"We have almost perfect weather all year round, lovely beaches, fresh fruits and while we may not have all the big entertainment issues that distract people, it means that they can get a lot of rest and relaxation. Lots of places for hiking, sea bathing, beautiful sunsets; what more can one offer? Every house in St Vincent is a unique creation and if somebody is building from scratch, they could build to their taste and have a unique home and chances are they're gonna be spending much less than if they had to do the same thing in New York or London."
Pioneers in modernizing the SVG real estate market, AI Real Estate, while making use of modern technology to link property buyers and sellers, still takes pride in doing business the traditional way, regularly making face-to-face contact with buyers in the United Kingdom, Canada and the United States.  "One of our strategies is to visit Thousand Island (Canada) and Vincy Picnic in New York on an annual basis, which means that we can connect with all these Vincentians. They like to connect. Not everybody likes to look at something over the Internet. They want to talk to somebody real," Providence emphasized. 
AI Real Estate's success extends beyond the business of property buying and selling. Providence singles out the Carmel High School as one of the company's most noteworthy achievements.
"For years prior to 2001, students were thrown out of school because they failed exams. We gave these students a second chance. Half of our office was turned into a classroom to educate the kids. The emphasis was to prepare them for the world of work," he recalled.
Having been selected as Best Real Estate Agent in the Best of SVG 2017 awards, Providence says the AI team is humbled and motivated to keep at the top of their game.
"I never realized the public was paying attention to what we were doing. I am deeply gratified. We want to continue to deliver the same excellent service and give people added value to what we do."
AI Real Estate is open Monday to Friday from 8 a.m. to 4:30 p.m. and on Saturdays until 12:30 p.m. They can be contacted at telephone number 457-2087.