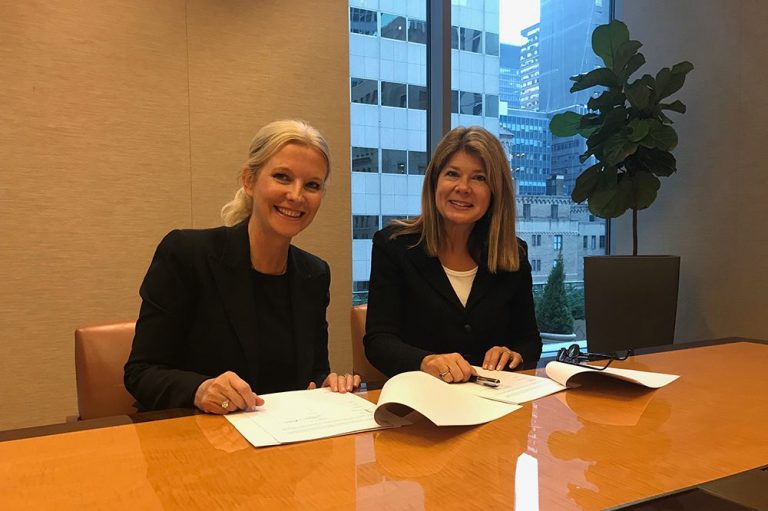 Features
December 19, 2017
Cisco, DIGICEL sign agreement to boost digitalization agenda
Cisco, the worldwide technology leader, and Digicel, a major telecommunication services provider, covering a wide territory in the Caribbean, have signed a Caribbean countries digitalization "Frame Agreement," outlining their objectives and strategic plans for accelerating the digital agenda and existing digitization policies for 26 countries in the Caribbean and Central America. 
Under the Frame Agreement, the two companies will collaborate to develop a digitization vision for each country for both the immediate and the long term, defining areas for implementation and specific projects, such as health care/telemedicine, smart cities, and connected schools, as well as to develop an educational strategy, based on Cisco Networking Academy. 
The goal is to create a pipeline of projects for the future, including infrastructure enhancement and island recovery.
The collaboration with Digicel affirms Cisco's strategy for a long-term commitment to partnering with national leadership, industry and academia to deliver measurable outcomes faster and more effectively. 
"Digitization is a key driver for economic development in any country. Through this partnership with Digicel, our goal is to grow GDP, create new jobs and invest in a sustainable innovation ecosystem across public and private sectors in the Caribbean and Central America," says Alison Gleeson, senior vice-president of the Americas, Cisco. "The Cisco and Digicel collaboration will map pathways to growth for countries throughout the region, positioning them for long-term prosperity in the Digital Age."
The Frame Agreement outlines cooperative efforts to identify national objectives and issues within each country to develop initiatives and facilitate innovation. Cisco will provide knowledge and support based on the company's core technologies for Enterprise Networking, Collaboration, Wireless, Datacenter and Software.  
The agreement also calls for the development of an IT educational strategy to be implemented at the national level, based on Cisco's Networking Academy programmes.
"Digicel and Cisco share the mutual goal of helping the region become more efficient and globally competitive through digital transformation," said Vanessa Slowey, CEO Digicel Caribbean and Central America. "Digicel will focus on projects in the Caribbean that are aligned with Cisco's country digitalization agenda and will partner to develop these projects in specific Caribbean countries, in order to transform telecommunications services and create sustainable solutions."
The initial list of targeted countries includes: Anguilla, Antigua & Barbuda, Aruba, Barbados, Bermuda, Bonaire, British Virgin Islands, Cayman Islands, Curacao, Dominica, El Salvador, French West Indies, Grenada, Guyana, Haiti, Jamaica, Montserrat, Panama, Saint Lucia, St. Kitts & Nevis, St Vincent & the Grenadines, Suriname, Trinidad & Tobago and the Turks & Caicos Islands.
Cisco and Digicel have been partners since 2009, with Digicel an authorized Cisco reseller for several countries in the Latin America and the Caribbean region. By entering this Frame Agreement, Digicel and Cisco have aligned their visions for improving efficiency, providing security, streamlining processes and enabling innovation and entrepreneurial competitiveness across the region.